Across the fields of stars and space...
September 11, 2013
Across the fields of stars and space
I hope somewhere to find my place
This journey that we take is long
And one endures it with a song
If we are just a speck of dust
In a tiny ray of light
Floating endlessly through this eternal night
We see that the only fight to fight
Is to fight for what's right
Across the centuries
Through the years
Though we may have many fears
We have a place
We were meant to be here
Hopping, and skipping, and jumping through the stars
On paths of asteroids
And Milky Way bars
With suns of a giant, yellow, red
So much wonder! What more can be said?
Across this plain of swirling forms
Things are not defined by norms
To dance along a heavenly trail
And fly upon a comet's tail
The beauty in the atmosphere
And all of nature, here and there
Rejoice for the wonder of the stars!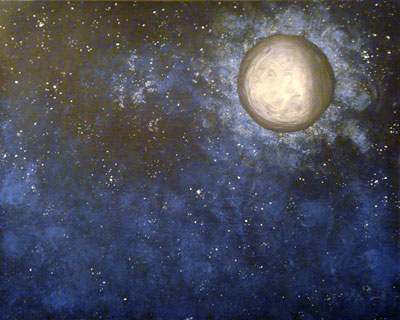 © Allison H., Vancouver, WA