10 Memorable College Email Subject Lines
July 15, 2014
1. I haven't forgotten about you (Iowa State University)

Oh thank God. I was so worried.

2. Opportunity Knox (Knox College)

This tagline rockx.

3. High-Five a Priest (University of Dayton)

Sign me up for that.

4. Hogwarts + Star Wars = UChicago (University of Chicago)

That's the best equation I've ever seen.

5. Do I have your correct email? (Central College)

If I respond no would that look suspicious?

6. Get that job (Boston University)

The frankness is much appreciated.

7. Life is too short to go to an ugly college! (Rhodes College)

I agree! Yay for enthusiasm! Explanation points rock!

8. Be the Author of Your Future (Missouri State University)

So cheesy I had to open the email to make sure it wasn't a joke.

9. Are you ready to think outside the book? (Hendrix College)

I bet they thought "outside of the box" to come up with that one.

10. Could I hear from you? (Marquette University)

You could hear from me. But you're not going to.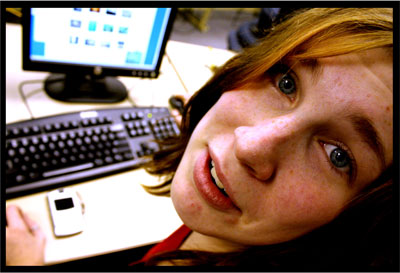 © Sam W., Bellevue, WA