A lesson
March 31, 2021
At the drop of my baton, I am met with a harmonious, resonant, and soulful interpretation of Pachabel's Canon from an ensemble of violins. Not only is phrasing, bowing, and tone all matched and blended to perfection, the intricately decorated rococo concert hall only amplifies the overflowing emotion. All that's left for me to do is flick back my tuxedo coat-tail, take a seat, and simply revel in my hard work. Unfortunately, a particularly jarring and vaguely human-sounding shriek shatters my illusion, jolts my eyes open, and forces me back to reality.

Inside a dingy classroom, I'm surrounded by a cacophony of beginner violinists aged 5-8 abusing my poor ears with their dissonant interpretations of Pachabel's Canon. Turns out, it wasn't my imaginary audience that had been moved to tears by our performance. Rather, the resident smart-aleck Alex, in his attempt to play his violin upside down, had dropped it and was now sobbing on the floor. And the worst part? His bawling almost fit right in with the disarray of mismatched rhythms, tone-deaf modulations, and questionable technique of my most prized students.

Still, just like every group lesson I assisted my violin teacher with, I couldn't bring myself to correct their mistakes. Fearing that my tendency to be insensitively blunt could ruin their cute little smiles, I simply endured the pain and continued to shower them with praise. That is until Alex approached me after class and demanded I help him perfect the art of playing the violin upside down.

Eager to train my very own protege, I explained that he would first need to learn how to play violin right-side up with weekly sessions, to which he grudgingly accepted. While at first, my top priority was to make sure I never hurt his feelings, I gradually realized that Alex was never interested in how gently I phrased my criticisms or suggestions. He was only concerned with how he could improve. Because of his maturity, I realized that my dishonesty with my students was actually hurting them by restricting their growth, and I finally let go of the burden to be nice all the time. He taught me that while we should be considerate of others, there is a clear line between what's meant to be cruel and what's meant to be helpful in a collaborative environment.

While I was supposed to be Alex's mentor, he actually ended up being mine. Thanks to him, I now understand that I have something to learn from everybody, even if they're half my age. With the residential college system at Rice, not only am I looking forward to having a new family away from home, I'm most excited about connecting with my randomly assigned housemates. Despite our diverse backgrounds, we're all just students eager to grow and mature from each other. Both inside and outside the classroom, I plan to listen and learn from my peers for who they are, regardless of age, ethnicity, or academic interests.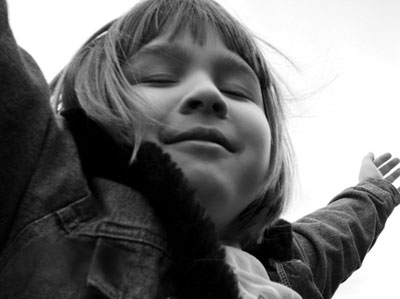 © Morgan C., Fridley, MN