To Be Like Katie
MAG
October 6, 2009
I met Katie on her first birthday. She was 29 days older than me, which at the time seemed significant. We shared a babysitter, so while Katie's parents examined X-rays and mine developed pizzas, Katie and I spent a blissful three years coloring pictures of the Lion King and forming a lifelong friendship.

Katie made our babysitter laugh, did one-handed cartwheels, and solemnly swore to me that she knew everything. As the years passed and my admiration grew, I began equating my friend with perfection. Even my mother joined in. "Katie never argues with her parents!" she would cry, exasperated by my latest temper tantrum. "Can't you be more like her?"

In an attempt to grant my mother's wishes, I began duplicating Katie's every move. I played with her tea set, I mastered her computer games, and I ate her favorite foods.

When Katie took Creative Movement at the local modern dance studio, I begged my mother to sign me up. I thought the class was my latest chance to become my idol, not knowing that amid the leotards and pliés, I would find not Katie, but myself.

Looking back 14 years later, I realize I may have discovered dance in some other way. Perhaps my body was genetically destined to jeté and ronde de jambe, and fate would have guided me into the studio. Regardless, following Katie to Creative Movement was an odd, life-changing decision. Everyone expected me to quit after a few months, but I surprised them all by performing in the recital and eagerly signing up for another year.

Preschool and kindergarten came and went, Katie and I started first grade at separate schools, and I continued dancing my little heart out for an hour every week, my bare feet leaping across the wooden floors of Oddfellows Hall.

The next year, Katie traded tights for shin guards. Even though everyone expected me to follow her from dance to soccer, I didn't. I still worshipped my childhood friend, but I wouldn't quit even if I received my idol's scorn.

As the years passed, Katie wasn't my only dance casualty: I didn't quit dance for ski team or softball either. Basketball, piano lessons, track – they all fell by the wayside when they conflicted with my true passion. I had found a place where I truly belonged.

Katie and I don't see each other very much anymore. I've never thanked her for leading me to dance, and honestly, I doubt she remembers. For her, dance is a half-lost memory of pink skirts and monotonous exercises, something to laugh about. But for me, what began as an hour-per-week hobby has grown into a full-time pursuit; I have taken five dance classes a week, including four hours every Saturday, for the last three years. Although I can't say I've loved every minute of it, I'm endlessly thankful for the opportunity to pursue modern dance.

Twelve years after my first plié, I proudly walked into my first advanced dance class and silently thanked my childhood friend. Katie may no longer be part of my life, but she will always shine in my heart as the best and most influential friend I ever had. I did not ­become Katie; I did not achieved perfection; and I certainly cannot claim to know everything. Instead, with Katie's guidance, I found something better: myself.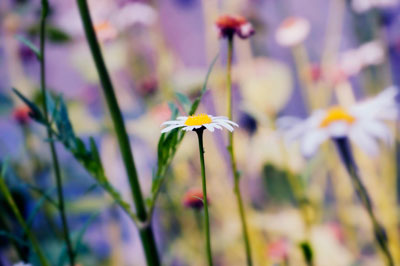 © Madalyn W., Holliston, MA