Speech To The Benefactors
January 20, 2010
When I found out I would be speaking tonight, I figured it would be appropriate to open my speech with a scholarly quote. So… I chose some lyrics from the infamous Asher Roth song, I Love College.

"I wanna go to college for the rest of my life. I can get pizza for a dollar a slice. Man, I love college, AY!!! Man, I love college."

Now, while it is true that pizza for a dollar a slice is really awesome, that's certainly not the only reason why I'm here in college. My life has taken me in a certain direction which has led me to this point. And it's taken a lot more than just some good test scores and an application essay to do it. It's been the people that have influenced me, and the experiences I've had along the way. And it has been an adventurous ride.

When I was younger I lived in Ireland, where education standards and curriculums are much different than the ones here in America. Even at the age of eight, I was fascinated by the differences of education and how education actually worked. I fell in love with learning, as nerdy as that sounds, and knew that I would go on to college, or, as they say in Ireland, university, to learn as much as I could.

Along the way, I've had some pretty amazing people enter my life, all of whom have had great impacts and influence on me. My dad is one person in particular who stands out to me, because of his Carpe Diem philosophy. He's been telling me to "Carpe Diem" since I was five, and I had no idea what that meant at the time, but I've realized that it is truly something to live by, especially while in college. Outside of my family, one of my favourite people of all time, my Speech and Debate coach, Ms. Harrington, has been the frontrunner of influential people in my life. At first, she was just a coach, teaching me how to dramatically interpret prose and poetry. I soon found however, that the skills she taught me and the philosophies she embodied applied to more than just the coaching sessions. She taught me to find and take advantage of the "Aha!" moment during a dramatic performance, in order to capture the true essence of the piece. But she also taught me to find and take advantage of the "Aha!" moment in everyday life, that moment where things come together, and the world perceives you as something special; capturing the true essence of the person.

For me, my education at Penn State thus far has been a giant "Aha!" moment, and the scholarship that I am here for tonight will certainly help me continue down this remarkable path. And the path is always more difficult to travel down than one expects. There are always obstacles and anxieties, and always seeming to never have enough time to study for every test you ever take, but it's part of the experience. I'm driven by experience, the ones I've had in the past, the ones I'm in currently, and the ones I want to have in the future. Thanks to the scholarship I'm receiving, I'm able to continue to have those exciting future experiences.

And just like the lyrics from that ridiculous song by Asher Roth, "Man, I love college."

Thank you.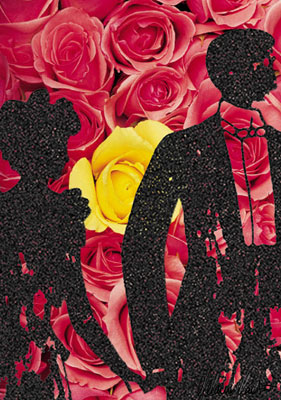 © Melanie M., Hendersonville, TN