The Woman With No Name
October 23, 2011
There is a rusted iron ring where horses used to be tied, grown into the ground next to the Green. Maybe, with eyes closed, soldiers drilling could be imagined in front of the Congregational church, the paint on the Green's white picket fence still fresh. With this image in mind, I can feel my small town's history breathing as I bicycle through the Village with my sister at my side. We have always lived a short ride away from the Center of Town and in the past year, since my mom moved into her own house, a five minute walk. I even work at the Town Library, a historic building on Main Street. We park our bikes at the General Store; during the summer the store is our ice-tea supplier, but that's not the only reason to visit.

We get our drinks and approach the counter, the cashier turning. She smiles widely as she sees us and exclaims, "My girls! How are you?"

We grin at the short, white-haired elderly woman and we take a minute to talk. This woman knows our grades in school, our passions for literature. She knows of our love to travel, especially to historic locations. She asks us about our future plans, if I'm still considering psychology, and how my Girl Scout troop is faring in our last, and thirteenth, year together. Even with all these exchanges, however, there is one flaw: I do not know her name. We have never exchanged our names, content with our roles of the cashier and the sisters.
It's a funny thing, though, how time can complete your picture of a person. I began to notice little things about her each time we talked, such as how she doesn't have a ring. It was revealed that she always wanted to retire with her sister but the sister got married—even so, they ride at her sister's horse farm and they both live in town. I can measure my growth by our relationship, how casual contact throughout summers has revealed small details. It's a strange thing to realize your own progress, how the adults around you start to measure your maturity by the things they confide. This woman with no name has always been an integral facet of my life, as unchanging as the antique houses. But I have learned to measure time and I have shed my idea of immortality, simply from seeing how her hands tremble a little more than last year, and the new wrinkles that fan from her eyes. Nothing is permanent, not even the woman with no name. The permanent factor, however, is the imprint she has made on my childhood. She was a comforting routine that taught me the lesson of time and impermanence, and how a simple relationship can impact a person. I know that when I come back from college to visit, she may not be there anymore. But before that occurs, I would like to ask for her name. She may be the woman with no name in my memories, but at least I can use her name to thank her for the difference she has made.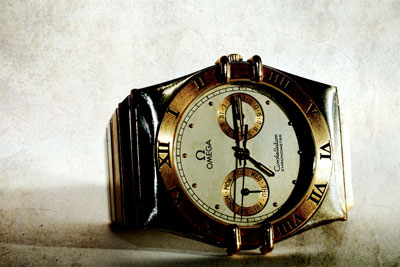 © Monica L., St. George, UT