Dominos
November 18, 2011
During my years at college, my goal is to learn to be a domino. Before I knew how to play the game of dominos, I used to line up my dominos one by one in a perfectly straight line. When I finished, I would knock over the first domino and watch as the whole line fell one by one. I was only a kid with a toy, but the domino effect is one I still support. One choice has the power to affect a life, or several lives, just as one domino can affect the whole line.

My first domino was placed in the during my middle school life. April twenty sixth 2007, my cousin Kelly died from Cystic Fibrosis. She was like an older sister to me so the hit was hard. To honor her, I started the Kelly Klub to raise money for Cystic Fibrosis. At this age, I was unsure of religion. While death may cause people to question their faith, my cousin's death led me to God. And so this domino fell.

After I made my confirmation, I wanted to be more engaged with the Church. Consequently, I became a religion teacher at ***** ****'s CCD Religious Education Program, where I still teach a third-grade class. Next, I considered attending a Catholic high school to continue my learning. Leaving the public school I had been a member of since kindergarten was a major change in my life. It was the kind of change that made me nervous -- the stomach knotting insomnia-provoking kind of nervous. I decided to leave my comfort zone and enroll at, St. ****'s, knocking over my second domino.

My third domino fell a short time later as I started high school. The students around me already knew each other while I was nervous and alone. However, I met some of my best friends that day. I would eventually go on to be president of the Chess Club and take part in the school production of Bye Bye Birdie. The following day, I made a great friend who gave me the support to reach my next domino.

With my friend's recommendation, I joined Inkpop, a website for young writers. With the site, I finished two novels and am working on a third. Through Inkpop, I found TeenInk Magazine and was one of thirty-two girls to be accepted into the TeenInk Intensive Summer Writing Program for my writing ability. I studied there for two weeks to improve my writing skills, which are now stronger than ever.

I hope that my college years will help me achieve my goal of being a domino that will knock other ones in the right direction. I want to use my skills to help other people through my teaching (the major I hope to follow at your school). Playing dominos as a kid, I had no idea how that childhood game would become an experience that would change my view on life and inspire me, but I hope you're your college's community will help me to grow as a future educator, a human, and finally, as a domino.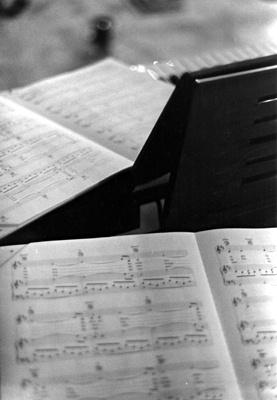 © Jessica M., Lansdale, PA