The Analyzing Mind, Analyzed (Rough Draft)
September 28, 2012
"Go upstairs; I have to make a phone call," my mom told me.

I reluctantly marched upstairs, wondering what could be so secretive that must be kept from me, an intelligent fifth grader. Well, I decided that I wanted to find out, and so I picked up the receiver on another phone and heard the worst imaginable thing a fifth grader could hear: "It's a surprise party, so make sure your daughter doesn't tell Miriam…" I hung up the phone as quickly and smoothly as I had picked it up, trying to tear down the realization building up in my mind, but it was no use. I had ruined my own surprise party.

That was the first event that led me to the recognition that I have an unrelenting sense of curiosity that cannot be satisfied without the pure attainment of knowledge. I've always had an affinity for figuring things out; my mind just must know the hows and whys of everything. It started with simple eavesdropping like this. But it wasn't just withheld information that I longed for; I wanted to learn. And I wanted to create. My hands became the perfect utility to accomplish this. I would walk around in sixth grade with a paper clip all day, examining how malleable I could make it wrapped around my pencil or the amount of different shapes that could be formed in various sizes. I would write small letters on a rubber band and watch the ink break apart and conjoin once again as the rubber was stretched and compressed. I would do this again and again, in different color inks and different thickness of rubber bands. I simply wanted to know what would happen.

My involuntary capability to overanalyze lends its assistance to my curiosity, especially when it comes to people. I like to know the way things work mechanically, but I am also inquisitive about the human mind and the way each person's works. I went through a time period where I liked to say a random word to a person and have him or her recite back to me the first thought that entered their mind upon hearing the word. It gave me insight into the way that person thinks, the way he or she associates words or phrases depending on their character and mindset. I never understood why I have such a desire for inquiry, but I know that it is adamant and insistent.

I've learned that together, the hand and the mind are the most powerful appliances that can be used to suffice any sense of curiosity. Analyzing objects by taking them apart or fidgeting with pieces meticulously with my nimble fingers is not a conscious act anymore; it's instinctive. And as I grow older, I realize that learning from a source other than my own imagination is just as useful, even beneficial. I've acknowledged my stubborn inquisitiveness. And I've acknowledged that there's nothing I can do to suppress it; I've already analyzed that possibility.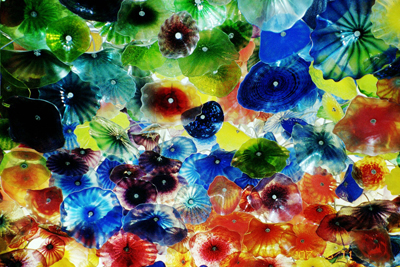 © Shawn P., Las Cruces, NM