What is Your Favorite Place to Get Lost?
February 10, 2013
Losing myself in the rhythms, melodies, suspense, and energy of music is an enriching experience. As I move from one song to the next, I realize how foreign this genre or that artist is, and I find comfort and awe in the endless labyrinth of sounds. Maybe I can recognize a chord progression or compare the types of instruments used, but sometimes there is no connection to be made. I am simply left to explore a completely new world where moods, tones, and colors influence my emotions.

I find myself in New Orleans, but in mere minutes I will be in the heart of Cuba. Pick an era, any era, and get lost in either the Baroque period or yesterday. Music is where I can learn about the world and about myself through the formation of my likes and dislikes as well as the discoveries I make. I wander through this art and enjoy every second of it.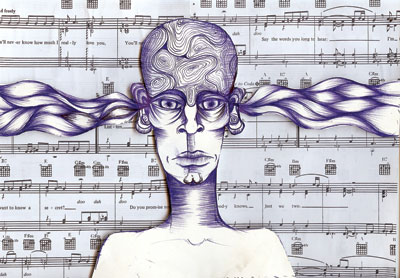 © Ani S., Petaluma, CA