Dimension Drifters
April 29, 2021
I can hear the jumbled mumbles of people, though I don't know who they are. Straining my ears, I try to make out their words, but alas, no luck. All of a sudden, a booming voice as clear as a crystal pierces through the darkness called silence.
"Go back home," the commanding voice bellows, "I know you don't see it now, but you're needed."

BAM

My body shudders as I recover from being slammed back into reality. I glance around the stark white room and try to locate the voices. They aren't there. Was it all in my head or was it the other dimension? I hope with everything that I made it up. Dimension drifters are always, always killed.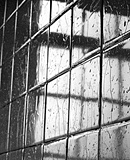 © Sared S., Pompton Plains, NJ