Hunts of Malven
June 16, 2011
Prologue
Little of value has been written about King Richard III and his Third Crusade. For those ignorant of early history, let us surmise the situation.
The year is 1190 A.D. and the place of origin is England. The Crusade is to travel by ship to the coast of Spain across from the city of Seville, then into the Mediterranean, through acre a troublesome Arabic Kingdom controlled by the Persian lord, Saladin, and finally onward to the Holy land ( Jerusalem). The plan is for two armies to rendezvous on the outskirt and battle ground of acre, thereby attacking over land and by sea. Richard's troops of some thousands mapped out a route travelling through Islamic territories by land routes, while another group of one hundred has devised a sea invasion by means of the Mediterranean Sea.
It is our intention here to follow the exploit of the smaller sea-going troops. The assembled group consists of a hundred warriors-knights of great strength, led by their victorious captain, Sir William and his lieutenant, Philip Collin. The knights are considered the finest troops in battle under Richard's command, loyal and courageous beyond doubt. Their purpose is to render Richard's arch enemy, Saladin of the Arabs, useless so that future crusades can more easily access the holy route. However if Acre bears riches, these items would be better stored in English coffers
After a rough crossing of the English/French channel, the crusaders reach Spain-where our story begins.

Chapter I
The boat rocks in the tides as we emerge from the fog enveloping the Spanish mainland. The men's eyes look around in awe at their surrounding environment and new found land. Some men cheer while others, not used to the rhythmic motion of the sea, relieve their stomach fluids overboard, however glad to see the stability that the soil of the land will provide.

I emerge from my room and wince at the sun.

"We're close to ground, sir!" I hear from the deck

I shout back toward the silhouette of a man. "Aye me laddie, I know."

The anchor is released and I see it hit the sand below. I announce to the men loudly over the sound of the pounding waves, "Are ye lads ready for a swim?!"

I smile as they reply, "Aye Captain! Let us get wet!" the men hop off the deck some cheering as they fall into the sea.

Philip steps up from behind me and calmly speaks. "Look at 'em Will they're having some fun eh?"

I turn my body around to face him. He frowns at me. I grin at him and whisper, "let'em have some fun, Philip. You know what's coming!" I too jump off the deck and into the water, leaving Philip to stare from above.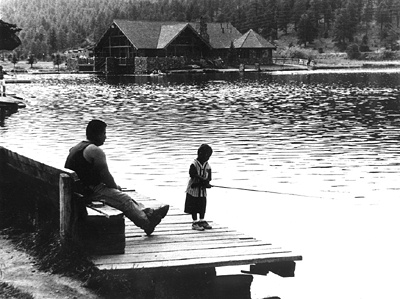 © Ryan P., Greenwood Village, CO