Trick-or -treating with courage
November 17, 2011
Adorned with my mask, shield, and sword I felt invincible. I walked down the sidewalk in my flashing buzz light year sneakers with a mission in mind: To defeat the mummy at the end of the street. With each house left behind and every small morsel of courage consumed, my confidence was blossoming.
"Lance, mommy's getting tired baby."

"But maauuwwmmm, there's only one more house to go and you said we could go all the way down the street this year." I complained. She laughed and nodded up the road.
"Alright, I guess I can stick it out for just a little longer. But don't eat any more candy. You'll be up all night with the rate your going." With that she took my sack, dumped the contents into our wagon, and handed it back. The wagon was filled to the brim with a plethora of goodies. I felt like the king of the mountain as I approached the black curtains containing my enemy. I stopped in the entrance as giant black spiders dropped from the ceiling and clashed with my sword. I dodged and rolled to floor, careful not to drop my bag, and hid in the crook of the wall behind my shield.
Making sure that the 8-legged insects retreated, I looked back to make sure my mom was still waiting for me. Giving me the thumbs up, I pressed onward. My heart jumped a fence as a skeleton lunged out at me. I screamed and bolted down the ever narrowing hallway. I finally came out into an open area of what looked like a tricked out garage. Blue fog rolled across the floor and split around the throne in the middle of the room.
The figure sitting in the glorious chair let out a bone chilling moan as I crept ever closer. I could hear the soft mingling of crickets, frogs, and violins playing in the background. I could see the blood dripping down the bandages wrapped around its crooked head and the bowl that the mummy was holding. My grip tightened on my sword and my hand shook as I reached into the tureen filled with sweets.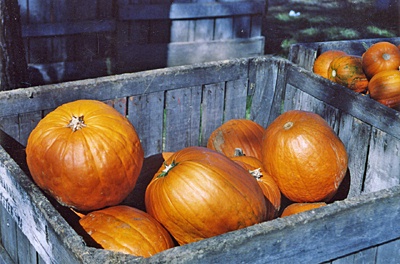 © Scott G., Bethesda, MD