Modern Gladiator
August 11, 2016
The day has finally arrived. The day I signed up for. The day I was going to become a Gladiator. Years ago in Rome, they ended the Gladiator trials. But then our new governor, Governor Kore, brought it back. He also brought the Latin language back to life. And now that is the first language for everybody in Rome. I brushed my wavy hair and tied it back into a ponytail so that it wouldn't be blown against my cream colored skin in the ferocious wind. I then brushed my teeth and washed my face so that I could feel fully awakened. My armor was already hung up on my bathroom door a few weeks ago. My mother had surprised me with it the day before I signed up to become a Gladiator. She knew that I wanted to be one, one of the best ones. I would bring riches and honor to my family.
After I took my shower, I strapped up all of my belts and buckled up the laces in my sandals. My sword was strapped onto my armor and my golden chain that represented my status as a beginning Gladiator was tied around my neck. All of the rookie Gladiators had one so that they wouldn't be mistaken for a professional. After I ate breakfast I took a stroll through the streets to walk off the anxiety I was feeling. I still had a few hours before I was off to the arena. As I walked I bumped into my friend Cassidy Hurley. She would never dream of becoming a Gladiator even if her life depended on it. She was interested in things like art and baking. But we both were friends nine years ago when we were seven and have been friends ever since. She spoke to me in Latin.
"Hi Gloria concitatae sunt dies istos ? An paulo timidus ?"
In English she said "Hi Gloria, are you excited about your big day? Or are you a little nervous?"
My name is Gloria Perez, I am sixteen years old and have trained to be a Gladiator ever since I was ten. It has been my passion to fight for my family. And bring everlasting wealth to our household.
I answered back as we proceeded through the crowded streets.
"Sum valde timidus magis excitatur. Succedam ego scio quia manebo dum focused fortemque Cloanthum." (I'm extremely nervous, but even more excited. I know that I will succeed as long as I stay focused and brave.) She spoke next.
"Multum desideramus et fortasse unum par vidi unum de diebus istis non libenter." (I will miss you a lot, maybe I could see one of your matches one of these days when I am not studying.)
She then nodded and walked away without saying anything else. She knew I would be different when I came back. She knew that I would no longer be the kid from across the road. She knew that this positon would change my life forever. I was going to become a modern gladiator, and she probably would never see me again if I didn't survive.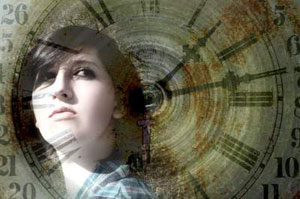 © Ryan K.