Untitled (therefore means I don't know what to call it)
April 13, 2009
Btw Jason is a guy and Alex is a Girl!!!!!

"Hey, Hey Ja Ja!!!"
"oh-no, Alex? what did you eat for breakfast??"
"well, JA.."
"ALEX STOP CALLING ME JA, IT'S JASON"
'HEHEHE, I KNOW THAT SILLY"
"Anyway what did you eat"
"Candy"
"awwww damn your gonna be wired all day!"
"I know!!!"

"Hey pretty lady?"
"*gasp*, Who the monkey tails are you"
"Alex, shut up"
"oh Jason, don't you sound cutesy today"
"Waht?!?!?!?!"
"heheh oops i said too much dind't I'
"uh, what?"
"hehehe see chocolate is like alchol for me remeber i say everything i shouldnt"
"haha yeah ok?"
"why did you cut your hair Jason? I loved seeing your shaggy hair and brushing it out of your face to see your beautiful green eyes"
"Alex i seriously think we should talk later k bye, gotta get to class'
"okie dokie by Ja"
"ugh crazy, amazing beautiful, girl"

*after school in Jason's tree house*

"oh Ja where are you???"
"ugh, up here Al!"
"Hey, don't call me that!'
"then don't call me Ja!"
"ugh, fine Grumpy pants"
"so are you off your wire?"
"ha, yeah, um look about what i said today.."
"um, before you go on i want to say something... please"
"uh ok?"
"Alex, I... i uh.... LOVE you"
"oh... good'
"what?"
"i LOVE you too"
"oh yay!!!"
"hahaha your so silly, now just kiss me!"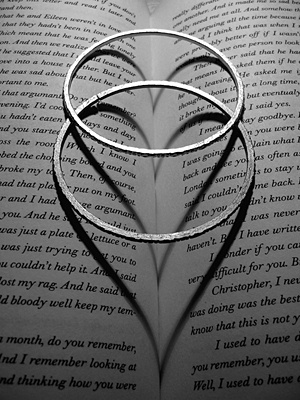 © Julia K., Old Tappan, NJ