The Road to Fame
October 31, 2010
"Let's go," Taylor and Miley's mother, Mrs. Mcginty said. "Or we'll be late for the try-outs." Taylor and Miley had loved to sing since they were three. They sung in the shower, they sung in their room, they even sung quietly in the hallways at school. They had been hooked on trying out for American Idol since they watched it with their parents at age six. Now they finally had their chance. "Okay, okay, just a minute!" Miley said stressfully. "Taylor, which pair of earrings should I wear?" "Miley, who cares? They don't care what you wear. Aren't you worried about your singing," Taylor asked. "Nah, I've got that down," Miley answered. "What in the world are you wearing?" Miley asked Taylor, staring at her jeans, t-shirt, and boots. "Um, clothes. What do you want me to wear, baloney?" "No, but don't you care about your appearance?" "Duh, that's why I put this on." "Girls, let's go!"

When they were finally in the car, Taylor looked at the GPS. "We have to drive sixty miles to the tryouts?" Taylor asked anxiously. "Yes, Tay," her mother replied. "I told you that at least five times." "I know, but I just shrugged you off. It didn't hit me until now."

"Finally," Miley said an hour later when they were they at the try-outs. They got their backstage passes and waited in line. There were twenty people ahead of them. "Ugh. This is going to take forever," Miley said. "Forget about the wait, aren't you nervous about your singing," Taylor replied. "No, why would I be nervous about that? I've got to be at least as good as all these people. Almost everyone we see on TV is horrible." "You're extremely modest, aren't you Miley," Mrs. Mcginty said. They couldn't see everyone's tryouts, but they could hear them. Most of these people are great, Taylor thought. I'm not sure how I'll do, but I can try

Half an hour later it was Miley's turn to sing. She sung smoothly and confidently and hardly missed a word. She was told to come back for the results after Taylor's turn. "This has to be good! They wouldn't call me back if they didn't like me," Miley told Taylor. "Good luck." Taylor took a deep breath and walked onstage. "My name is Taylor Mcginty and I'm singing Headphones by Britt Nicole." She sung with confidence but she stumbled a few times. When she went backstage one of the workers took her and Miley to an empty dressing room. "My name is Amanda Kellat. Girls, you were great. Taylor, you definitely made the cut. Miley, you were great, but the judges agreed you just aren't right for us. I'm sorry." Miley choked back tears as the woman continued on. "Taylor, I can hook you up with a company that I work for. It will help you pay for traveling, wardrobe, and spa and make-up professionals. How does that sound?" "Well, that sounds great. But just think about it. Two teenage girls with great voices. Kids all over America would be huge fans, which means more money for your company. Doesn't that sound great," Taylor asked hopefully. "Well, I'll tell you what. I can see you wouldn't go big time without Miley. I'll contact the company and get back to you later today, okay?" "Alright. You should have our numbers already, right," Taylor said. "Yes, we do. You should be expecting a call around five p.m.."

"Taylor, I love you! You're the best sister ever!" Miley exclaimed on the car ride home. "You must be really excited about this." "Well of course I am! Aren't you? We've been dreaming about this since we were six!" "Of course I am! I'm just too excited to act excited." The car ride home and the hours following were toture for the girls. Finally the phone rang at exactly five p.m.. Taylor and Miley's faces flooded with excitement. They both reached for the phone but Miley grabbed it first and put it on speaker. "Hello?" she said into the phone. "Hello, Taylor Mcginty? This is Ann Kellar." "Oh, hi," said Taylor casually. "My company had a meeting and we all agreed that you are just what we need. Are you free next Friday?" "Yes, I believe so. " "Great. You need a stage wardrobe."




The week drug on and on until finally, Friday came. The girls were surprised and excited to see that a limo was parked outside to take them shopping. They said goodbye to their parents and left the house. When they reached the limo, Ann Kelllar was waiting for them in the backseat. "Are you girls ready," she asked. "Yeah," Taylor said, "But I'm not sure if I have enough money." "No problem," Ann said. "Here are your cards. Anytime you need money for costumes or anything else you need, charge the card." "Wow," the girls said in union.

The ride to the store went by quickly. When they got there, Ann said, "So, I was thinking, a sort of casual but cute look for Taylor, you know some skinny jeans, T-shirts, boots, that sort of thing. But for Miley, something preppy and girly. So, let's start looking." She pulled pulled a pair of skinny jeans off the rack. "What do you think, Taylor?" "They're great! But the're two hundred dollars!" "I told you, no big deal. We'll charge your card and that'll be the end of it. This is an extremely popular record company, baby. We've got money to spare and then some. So, do you like them or not?" "I love them!" "Okay, put it in the bag." "Thank you," Taylor said. They walked through the store, picking out clothes and shoes. In the end they ended up with a pair of brown low-cut boots, black boots, some tank tops, a pair of high-tops, two more pairs of jeans, a black jacket, and some shirts for Taylor, and then some skirts, some jeans, three cardagains, two jackets, and two pairs of high-tops for Miley. "Okay," Ann said. "That should be enough for now. We'll have our designers figure out more outfits for you as you need them."

"Wow," Miley said later as she flopped down on her bed. "That was fun." "So far, this whole pop star thing rocks." "Yeah," Taylor replied. Ann called after their shopping trip to tell the girls to meet her the next week to start practicing and recording.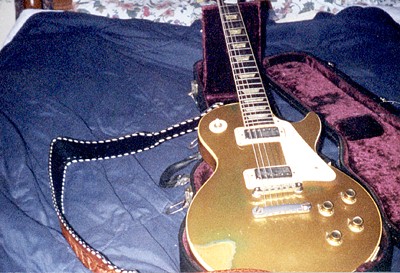 © Larry C., Loudon, TN