Welcome home
August 8, 2011
The darkness imprisons me,
imprisons me in its soft velvet, keeping me warm although inside I feel so cold.
I'm freezing inside and can't keep warm, even with the heat turned on so high I'm sweating.
Then I'm drowning, drowning in the sea so dark and cold, with mysteries unknown to man.
Things are eating at me as I suffocate, regrets, sorrow, anger, bitterness.
Then the colors swirl around me and I'm in this dark room, then a bright light switches on, the room is white, then a person walks up and slices at me with a long knife. My blood stains the white room.
Then I'm running running running in the white cold snow as my blood drips down onto it leaving a pretty trail of deep velvety crimson red. I can feel the pain and it welcomes me, it welcomes me into a world with feeling, feelings that I haven't felt before.
Then I wake up, I wake up in my bed room into the real world, where I'm welcomed and feel whole again. Just a dream, just a dream. But then I remember that I would soon visit that place again soon.
Welcome home.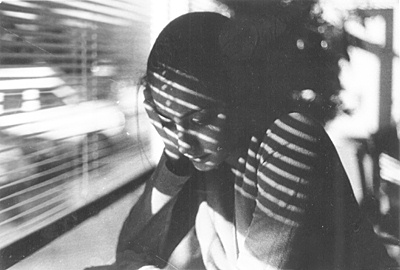 © John O., New City, NY