On Prosperity Lane
September 26, 2011
How many humid, rainy summer nights had she spent looking out her foggy window, huddled in her fleece blanket and loafers? The wind would be blowing vigorously through the trees, shoving them every which way, their leaves slipping out of the branches' grasps. The charcoal streets would glisten, black and neglected. A single street lamp on the corner of the Prosperity Lane would flicker off in the distance, dimly, reflecting in the shallow road puddles.
Less than half a mile south, the sea's anger could be heard all throughout the village.
The small little woman would then squint and push her battered frames up the bridge of her nose, she'd barely make out a figure near the waves. How they crashed and thrashed so; the sea was a violent creature, she'd think to herself, uncontrollable. Poseidon has such a temper.
The figure would struggle against the fierce wind—who seemed to almost have arose from the sea itself—their head bent down and shoulders drooping to the ground, arms wrapped tight around their shoulders. As they trudged along the sea banks, the wind then seemed to blow harder, whipping against the figure's profile and piercing their skin. Then, almost dramatically, the figure would collapse into the sand.
She would lean forward on her tippy toes, bewildered and frantic, pressing her nose against the steamy window glass, waiting for the person to stand up. For hours at a time, the woman would wait anxiously, sometimes sipping a cup of tea or nibbling quietly on a pastry from her cabinet. Though the shaky, unstable stride of the figure would never continue up the shoreline and then, almost abruptly, the wind, the rain, and the storm would cease.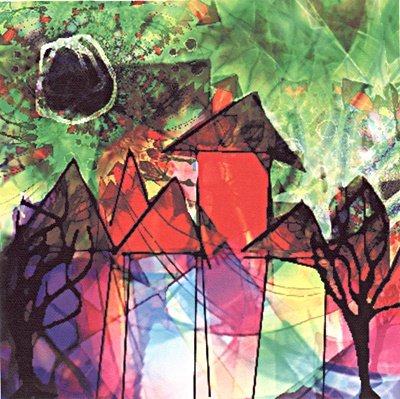 © Tanya T., Galesburg, IL