Boo Radley
November 2, 2011
It started a few years back. I got into some trouble, maybe more than I ever had. I hung around the wrong crowd, drank whiskey… Things I thought I was supposed to do. Guess I was wrong. One night my friends and I stole a car, then we resisted arrest. Luckily for me, my dad decided it was best that he lock me up in the house, so I could avoid being sent to the courthouse outhouse, which was the closest thing Maycomb had to a jail. Ever since that day I've been sitting here. In the uncanny cold, dark, desolate room that I've been trapped in for years. And now, I'm stuck here waiting, listening.

I can hear them as they speak. They may be far but I can practically feel their hearts beat. Those rumors. How dare they! This town is corrupt! The children I can understand why they would make things up, but the adults? For goodness sake, I thought people were a little more humane. Too much has changed in these past years. If they're looking for a monster that's what they'll get!
***
The fire was blazing, the heat making me sweat. But it was done. I didn't think I could do it, but I gave them what they have been asking for. A monster has taken over Maycomb. I don't know why I chose Mrs. Maudie's house; she was the only one who actually understood me. Which, now that I think about it, was the perfect reason to set her house on fire. Any one else's and they may have thought I had done such a crime. Mrs. Maudie was different however, she was not like them. The thought of myself sneaking out of the house I haven't left in years, would never cross her mind. When I was back in the safety of my house, that's when I saw them. Jem and Scout. They were watching the fire, far from the safety of others. They were scared, cold and alone. She was shaking, clearly not accustomed to the random drop in temperature. I went down stairs and grabbed a blanket, deciding whether or not I should give it to her.

In the cold, I draped the blanket around her. She didn't notice me linger. To smell her scent, to feel the heat of her body-- that was barely there --near mine. She didn't notice me at all.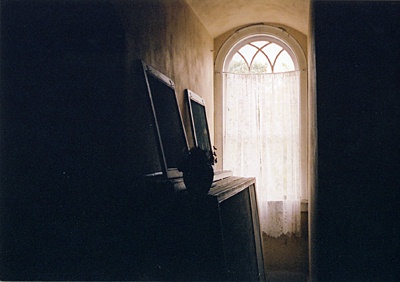 © Kandi B., Vacherie, LA