That's life.
November 22, 2011
A boy no more than fourteen stands on the corner of Fifth and Shallow. There are a few things you should know about him.
1.
His name is Theodore.
2.
All he wants is some apples.
3.
There is no way out.


He has to do this. He does not want to—it's not fair. But that's life.

His father likes to hit things. Theodore is his favorite thing to hit. Shards of broken bottles sever his skin all too often. It hurts. But that's life.

Theodore's mother left, selfishly running away from her only son. "You are my whole world," she had once told him. It was a lie. But that's life.


So now, Theodore stands on a worn pair of shoes and a spirit-dimmed soul.

All he wants is some apples. He doesn't have any money. But the grocery store is right there next to the jewelry store. He'll only take a few—just a few apples. Nevertheless, it pains him.

Theodore walks slowly toward the grocery store. He bumps into a man in a hurry. He didn't see him because the man was dressed in all black. He dropped something, the man, and Theodore remembers his manners. He picks up the object and curves his small, innocent fingers around it.

It's a gun.

He looks at the man who can be no more than twenty. Theodore sighs and hands back the gun. "Don't do anything imprudent," he whispers to the gun or the man.
Theodore had always liked that word—imprudent. Theodore liked words in general. He was going to be a poet someday.

Theodore can only see the whites of the man's eyes as he snatches the gun away from Theodore's hands.

Trust is scarce. Especially here. But that's life.

The man runs off toward the jewelry store. Theodore slowly treads in the same direction, toward the grocery store.

All Theodore wants is some apples. He promises to take the ones that have been cast away and bruised. Theodore is bruised. His mother cast him away. Does that mean a desperate heart will steal him away? Theodore wonders if that's life, too.

Theodore nears the store and hears a scream. It's coming from the jewelry store. In a last minute decision, Theodore opens the door to the store. There is a woman with a broom trying to fight off the man in black. The man that had dropped his gun. Theodore wants to protect the woman; she is scared.

He sees the gun. It's about to be imprudent.

Theodore steps in front of the woman just as the gun goes off.

The pain is short-lived. After a while, it turns to numbness. But isn't that what he'd always felt anyway?

Then it fades to darkness.

Life will go on for his father, his mother, his community...even for you, Theodore thinks as he floats in a realm of unconsciousness—on the brink of death.

No one cares. And why should they? That's just life.

Or is it?

You decide.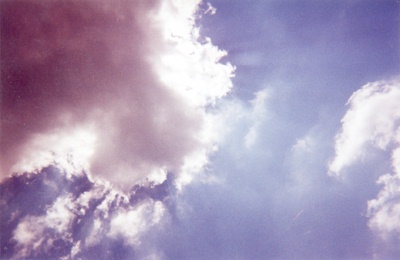 © Kena A., Huntsville, AL