An Empty Room, The Empty Chair
April 7, 2013
Her old remains, so dismal and blue, lay silent in the frosted bleak room. Oh! such a room as this of darkness and horrid decay would cause the most jovial of beings to become overtaken with muteness.
This wizened women, who drowned in her own misery, had one companion, a wretched dog. Overtaken by the empty-ness of sight; she too, begin to grown blind and mute. How glorious silence is when thriving within the dark, how glorious indeed.
Although, sadly, there came a time when the aged dog begin to stray from speech too, and such as the marooned do (when melancholy starts to over-bare) she became annoyed be the repulsive canine from which she caressed with such care. And thus natures groping hand overcame the once adored little women, once begrudged by the empty chair.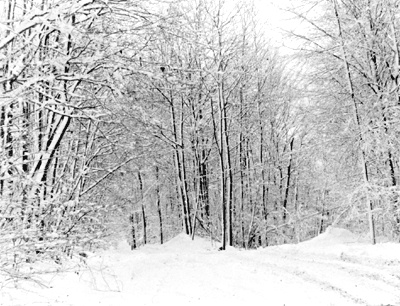 © Thomas S., Portville, NY