Sources: The Story of Sam the Raindrop
October 10, 2013
Hello! My name is Sam, I am a raindrop. I am from England and about to start school, I will be going to River Tees. River Tees is in Northern England and is an extended boarding school that goes from 1st (near Cross Fell) all the way to 12th grade (North Sea). The campus is very long, spanning 100km from the its source to its mouth. The school os spilt up into three sections, the Upper Course, the Middle Course and the Lower Course. The Upper Course is where I will be going! This year I will be going into first grade, I can't wait to start school!

Today is my first day of school! I am really excited and also a bit sad. I'm sad, because I am saying goodbye to my family and home forever. I may never return, after I die, I could be reborn anywhere in the world.
After saying goodbye to my mom and dad, I got on the gray school-bus with all the other raindrops my age who were going to the River Tees. As the bus departed I waved to my parents until I could no longer see them, then I turned to face towards the front of the bus and cheered with the other raindrops. Although sad to be leaving the life we knew behind, all of us were also very eager to start school and grow up.

The land here is very crowded, hundreds of thousands of raindrops have convened down here. I recognize some raindrops from my bus, as well as many others that I have never seen before. This is the first grade, in a place called the Pennine Hills, were we learn about bogs, marshland, moorland and many other things.



Dear mom and dad:
How are you? How are Ally, Max, Olive and Suzzy doing? Although I am very glad to be here, I still miss you all terribly!
The teachers here are all very nice, we learn about all kinds of things everyday, and it's all very hands-on. As the year continues, we slowly move downwards from our original landing. Those of us who learn quickly and are able to answer the most questions correctly, move up faster. These raindrops are more likely candidates to be moved into the 'swift' section rather than the 'absorb' section. (The Swift Section is a section for smart, quick-learning students, and the Absorb Section is for slower-moving students) I am proud to say that, I am one of the raindrops who learn quickly and am already close to graduating into second grade. Since I am a fast learner, there is a very good chance that I will get to graduate into the Swift Section rather than the Absorb Section.
When I first got to the River Tees, I learned that the place where I landed was about 600 meters above sea level, and very close to a place known as Cross Fell. The average student acceptance for the River Tees is 1200 (mm) groups a year. This vast amount of student acceptance makes Pennine Hill a very crowded place, I learned some descriptions for Pennine Hill include soggy, boggy or damp. I also learned that Pennine Hill is called desolate place, this is because there is little to no human activity here.
I'm not sure what human activity means since I haven't been taught what 'human' is, but I look forward to learning more and more about this world and the River Tees.
Love you always
~ Sam


Dear mom and dad,
I hope you're all doing well! I still miss you, but I am less homesick than I was the last time I wrote you.
I hope you will be glad to hear, that I have already become a second grader in the Swift Section. It was very exhilarating to become part of this section of the school. Now I am recognized as a Swift Students of the River Tees. There are a lot more things to learn, for it seems that the more I know the more I learn I don't know!
The questions they ask are harder in second grade than in first, but I am still a quick learner and am moving along swiftly. So far we have mostly learned how to live in this section of the River Tees which moves much more quickly than in the section before this. I think in third grade we will start learning more about 'humans' and something called erosion.
Love you always,
~ Sam


Dear mom and dad,
How are you? I hear Ally is planning to go to the Thames near London. That would be so cool, maybe we could see each other after we've both gotten our of school! How are Max, Olive and Suzzy? It's kind of hard to imagine, that they too will soon be going off to school, how time flies!
Speaking of time flying, I am already at the ed of third grade, and will soon be going into fourth. In this grade, I learned that there are four main types of 'erosion' , all of which are ways to 'erode't the banks and bed of the campus (generally) to enlarge it. Unfortunately, I won't get to learn more about each or any type of erosion in more depth until I am in fourth grade. I also learned that humans are giant creatures that walk on two 'legs', and have two 'arms' that usually hang by their sides and often swing as they walk. I learned that humans can be very dangerous and many careless raindrops have been consumed by them. As we get closer to the North Sea (graduation!), we will see more and more human activity. In fourth grade, we are going to be taught how to interact carefully with and around humans. I'm looking forward to it!
Love you always,
~ Sam


Dear mom and dad,
I can't believe they've given you TWO raindrops this time, that is amazing! What are you going to name them?
Guess what? I saw my first human the other day! He was indeed large., and accompanied by many gray-white colored creatures that I learned were sheep. The man I saw was a sheep farmer, and they are common along this part of the River Tees. This is because it is hard to farm other things like crops (crops are the humans food).
Luckily he was far away from our school, and we passed unnoticed. I don't know what I would have done, if he'd been close by, I've heard terrible stories about what they can do to us!
Good luck with the new raindrops!?Love you always,
~Sam

Dear mom and dad,
Sorry it's been so long since I last wrote, there's so much tI want o write and ask you about! How do you like your new home? What is it like? Will Max, Olive and Suzzy be going to a school near where you live now? How is Ally liking River Thames? She's going to be going into second grade soon, right? Jake and James are both nice names, I still can't believe that you got both of them at the same time!
Soon after my last letter I graduated from fourth grade, and now I will soon be graduating from fifth grade. This past year we've learned a lot about human's and how to interact with them, as well as learned more about out the area our school passes through.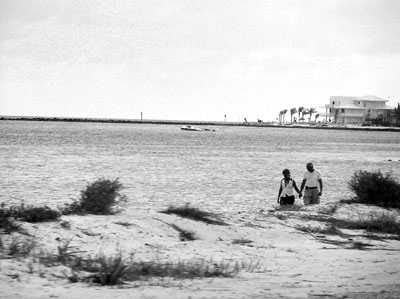 © Edgard B., Coral Springs, FL