A Story Told in Color
October 22, 2013
The color of beginnings is blue. An innocent, gentle, waking blue, like a robin's egg – smooth and warm. Like the early glow of morning sky – shy and fuzzy with peeking light rays. It embraces hope, and tugging gently, leads into a world of chances – future occurrences of various likelihoods.


The color of love isn't blue. It's bolder, hotter, closer. It's a color of curiosity and longing– a rich shade of raspberry. Like a cashmere brush of the ripe fruit to yearning lips, an explosion of sour sweetness that escapes one's heart through trickles of goose bumps. Like fuchsia sparks of delightful friction that builds to inspire, cease and repeat.


The color of rage is petrifying, like thick, sticky blood inside the arteries of a monster. When patience breaks, nothing can prevent staining. Chances of permanent damage and the spread of contamination increase with every word. Even as it heals, and the temper crawls backs into place, some ruby infliction burns, and the anger, again, like venom, seeps– a reason to evade.


The color of endings is blue as well – a dark, deep blue. It causes one's fall to wonder where the bottom really is. It's a blue of velvet forgiveness and those warm rivers of weakness that spill from the tear ducts past midnight. It's the endless abyss of everything that was meant to happen. It's the broadness of the night horizon that leaves no room for hope. It's the call of an owl, a sweeping, sapphire shadow that swiftly escapes into forever distance.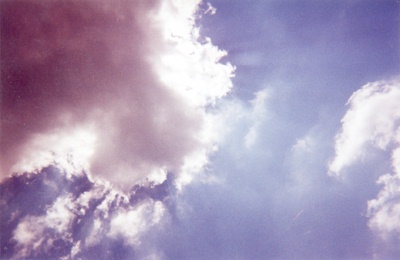 © Kena A., Huntsville, AL