Shadow
April 11, 2014
Shadow... it's not his real name. He doesn't have a real name. He stands on a cliff, overhanging a vast, nameless sea. A tempest is brewing over the dark green waters. Clouds, so grey that they are almost black, reaching down towards the cliffs like the tentacles... tentacles of some unknown, terrible, comprehensible monstrosity.
Shadow himself is not afraid. His bleak, black outfit ripples and shimmers around him; only his dark, torn top hat stays in place as his huge raven feather cloak ripples in the wind.
His eyes change color. Sometimes they are green, sometimes blue, but now they are a deep grey, like the clouds. As rain starts pouring from the sky and the wind intensifies, a dark mist swirls up around Shadow's feet. It is almost as if shadows themselves rose up from the ground to fulfill his bidding.
The dark, shadowy mist forms strange shapes, scenes and patterns. Looking back up at Shadow, he no longer has a carefree expression and a cloak. His face is deadly serious, and he has one huge, black wing sticking out of his back.
Shadow's top hat flies off, revealing shockingly blond hair. Glancing backwards, Shadow starts dissolving- into small raven feathers. First his wing, then his hair, then, strangely. Himself. He is gone, and all that remains is... shadows.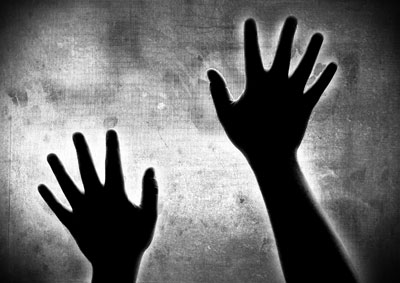 © Andrew F., Lake In The Hills, IL