To Lose Her (prt. 1)
July 13, 2017
And he looked at her, with fire in his eyes, and spirit flooding his soul. And he held her hand tightly within his- their warmth and calm energy now completely in sync. As she lay in the hospital bed motionless, he leaned forward in his chair and laid his cheek on the back of her hand, allowing the little life it held to completely caress him. He closed his eyes tightly and tried to hold back the emotions that were rooted in his conscience. Now becoming overwhelmed, tears welled up. They each turned into individual waterfalls, overflowing one by one down onto the dry blanket and sheets.
Still holding her hand, he wiped his tears and said, "You know… you were the one to always wipe away my tears.You were the one to say 'calm your heart' and 'lose the hardness in your face'. And each time, I took it for granted. You were the one to make my pain go away. With you pain, had no existence. And I use to think it was all because I was strong enough to control it. But no… you became that wall for me. You were the brick wall that stopped the pain from coming to me. And everyday that you were sick, was another brick being taken away. And slowly I'm starting to feel everything. Without you, I am weak. Without you I am not strong. You were the bricks to my Brick wall mom."
Suddenly, he broke down. The tears came like a loose faucet and he quietly weep. He stood up and like a child, sat on the bed next to her. He leaned over to embrace her in a hug, burying his face in her bosom. The rain clouds tightly packed away the sun, and cried the rain drops upon the hospital windows, painting the atmosphere cold, hollow and alone.
"Please... I didn't mean to leave you like this." He says still laying on top of her, "I can't do this. I need your voice. I need your words. I need your smile. I need your spirit. All of it! I need it every second of everyday. I need it in my mind and inside my heart. I can't breath without you! Please… please mom wake up! I'm sorry. I'm so, so sorry!"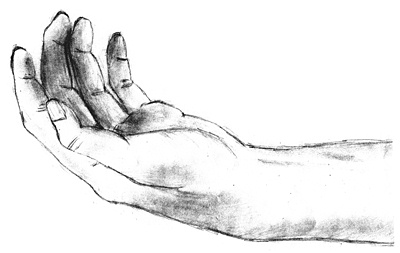 © Shana G., Cross Plains, WI