The thrill of unknown!
March 26, 2018
He has always been a mind reader, a good interpreter of any situation. But yet he has always been alone. To see the dry, fallacious yet strikingly cold thoughts of those residing within the limits of this world has made him turn a blind eyes towards the existence of those near him.
People wish to read others minds but his wish is nothing more than to lose this insightful eye. At the age of 17, he has seen and learnt more than a withery man of 80. So when the doorbell rings exactly at 12 o'clock on the night of his 18th birthday, he knows exactly what mischief awaits him.
Opening the door, the young man could find nothing walking and talking, but rather, he sees a battered old card lying on his doorstep. Accompanying the card is a bottle without tag, holding somewhat a potion. 18 years into his existence, this is the first time he can interpret nothing. Who left it, he knows. What it contains, he doesn't.
Maybe it's the thrill of unexpectedness, the slight scare of strangeness, maybe it's the first dose of unknowingness, but whatever it is, it colours his black life like blood colours the pale skin from underneath. And with a rather malicious laugh, he swallows the potion, losing himself in the world of unknown.
He would soon find out that not knowing is as much of a curse as knowing is. For the potion he has so perkily drank, thinking of it as a miraculous anecdote or a poison, is nothing so strange, but is merely a disguised mixture of coloured water.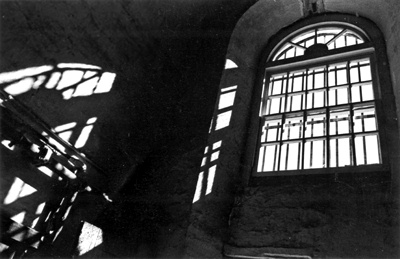 © Alice Y., Basking Ridge, NJ