My Interview
February 18, 2015
Raychelle- Hi Vartika! What inspired you to become an author?
Vartika- My true inspiration is my Mom. Who had always inspired me in my work. She also told me to do extraordinary things in ordinary ways. So that I could achieve the success I dream of. Another one of my inspirations is my sister. She also inspire me from time to time. Whenever I am at the peak of giving up hope, she comes to me and say, "One who make success without any trouble is victory, and when who make success with lots of trouble is history," and soon you are going to make a wonderful history.
Raychelle- Awesome and inspiring family! At what age did you know you were a writer?
Vartika- I started at 12, but realized I was a writer when I was 13.
Raychelle- Wow that's really young. So, being such a young writer, How did it affect your childhood? Did you do things like other kids your age or would you say you were different?
Vartika- I am not different but my thinking is. And I have observed that. I think the things in quite different ways which makes people say, "You are very different". Still I behave as others.
Raychelle- I love it! As a young writer, a teenager, how do you find time to hand out with friends, go with friends to movie, concerts, etc. or do you find yourself always writing?
Vartika- I don't have time for concerts or movies not because I am a writer, because I have to study a lot. My parents just ask me to concentrate on my studies, music career, writing, and playing outdoor games, (Which are quite necessary to keep my mind and body healthy!)
Raychelle- Yes that is great. Wise parents and excellent choices.
Okay let's talk about your book. What's the name of your first book?
Vartika- "My Adventure to the Secret Door" That's my first Book!
Raychelle- Is "My Adventure to the Secret Door" your first published book?
Vartika- Yes!
Raychelle- How exciting, Congratulation! Are you a self-published author or published under a traditional publishing company?
Vartika- I gave it to a publishing company who published my book, with me holding all rights.
Raychelle- Did you publish your book in India?
Vartika- Yes!
Raychelle- Okay, great. So tell me how did you come up with the name of your book title?
Vartika- My Dreams! I always use to have all sort of dream that had strange creatures, passages, and doors....I love adventures.
Raychelle- So tell us what your book is about?
Vartika- Adventure, Thrill, Secrets, Bravery and lot more. (When I wrote this book I was 12 so I made the heroin of the book 13 yrs old, thinking that to be me). So its a story of 13 yrs old girl Amaya, who loves adventures and saving lives. She get into an unknown world, through her dreams, which scares her at first, but realize that was all she wanted. She start to realized her dream, and did all things she had to do. But the major part of the book is a secret closely related to her, in which for a moment relates her as a Villain, the way she never thought.
Raychelle- Sounds interesting Vartika. After people read your book, what do you want them to take away from it?
Vartika- The spirit to have adventures in their life.
Raychelle- Yes, we all need some type of excitement in our lives. Great!
Vartika- Yes we do!
Raychelle- Since you mentioned you loved adventures, what are some things you do for adventure in your life?
Vartika- Try extraordinary things that I've never tried. Like going in Jungle, Hiking, etc.
Raychelle- Okay, that's bravery for ya! Hiking in the jungle. Those are great adventures indeed. So lets talk book signing. Have you had a book signing yet?
Vartika- No, none right now.
Raychelle- Okay. I hope you plan so some....every important as an author. Are you planning on writing a 2nd book in the near future?
Vartika- Yes.
Raychelle- When can we expect a 2nd book from you?
Vartika- Within 1- 2 months.
Raychelle- While that's impressive. I wasn't expecting a second book so soon. You are truly dedicated. Awesome!
Vartika- Thank you!
Raychelle- One more question before you go.....
Vartika- Yes.
Raychelle- Are you a speaker?
Vartika- Yes! Sort of ....I have given some speeches on my book's experience at my school functions like for book weeks, etc.
Raychelle- Okay so you are a speaker. So from author to author, I would like to encourage to accept more speaking engagements so you are able to broaden your horizon and inspire your peers.
Vartika- Okay!
Raychelle- Thank you for your time and allowing me to interview you about your new book. You are an awesome young lady. Keep up the great work and continue being different and making a difference.
Vartika- Thank you!
Raychelle- Now get some sleep, I know with the time difference it's late in India. Have a great night.
Vartika- Good night!
Vartika Singh is very inspiring to other teenagers in India and she's is making her mark early in life. Remember her name because she's on the fast track for success. Uprising star indeed and I'm proud she's on my team. Teens Rock!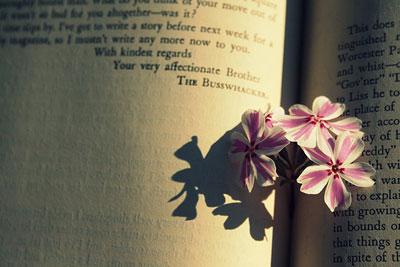 © Jordan K., Oxford, GA