House of Night!
May 28, 2010
I'm sitting on the beach, it sundown and my friends and I are having a fire.

"Stevie Rea!" Z said. "Come on Stevie Rea, snap out of it," Z shook me.

"Okay! Okay," I said, my twang sounding every bit as me. "I'm payin' attenion!"

The Twins laughed. "Come on Stevie Rea, do you even know what we have been talking about for the last five minutes," Erin and Shaunee said together.

"No, I don't think she does Twin," Erin said,

"Nope, probably thinking about Dallas..." Shaunee agreed and wiggled her eyebrows at me

"Yeah, what's going on with you and Dallas?" Damien asked.

"Oh! I didn't tell y'all did I?" I said, "Well, Dallas got all angry at me, and he went all baddie. I mean, and no offense Stark, but all baddie like how Stark usta be," I finsihed then, "Oh! Z he, ahh, stole your Bug."

"Ah hell!" Z said, "Why the heck would he steal my bug? Thats a bunch of bull poopie,"

Of course when Z said that, everyone laughed, and Stark put an arm around her shoulders. I smiled, it was so good to have Zoey back. So good, that we decided to have a nice night the beach to celebrate their return. The other red vampyre flegdings are in the hotel Aphrodite booked for all of us. Thank Goddess for her gold card thingy.

Anyways, having Zoey back, is well, like having that patch on your heart sown back together. Z is my best friend, and I was so worried when she wasn't here. I know Erin, Shaunee, Damien and Jack were too. They were lucky and got to go with her to Italy, but she's back not, so we went to the closet salt water lake to celebrate her return.

"Hey, it's almost sun rise," I said to everyone, being a red vampyre the sun affected my badly, so I had to get back to the hotel, maybe get me a baggie of Bag O' Blood, or just a bag of chips.... chips.

"Okay, you know this whole sun light burning you a chrisp thing, is not working out," Z said and hugged me good bye.

"Yeah I know!" I hugged her back and wave dot everyone. "Bye Y'all! Come bye my room when the sun is down!" I said, and got up, fixing my awesome ropper jeans and jogged to the hotel.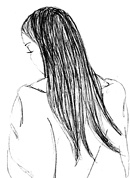 © Miranda B., Neosho, MO