Dread Pirate Ilse
January 14, 2011
Moritz gripped his wooden sword. He had been searching for Ilse for hours but had failed to find her. Their game of pirates had last far longer that he had expected. It was only he and Ilse today. Melchior was sick and Wendla was in Berlin with her family. It had never been just the two of them. It was actually quite nice.
"Ilse! Come out. Please? I have to go home soon." Moritz shouted. "Ilse?" There was no reply. He sighed and continued through the forest. Suddenly, someone jumped on his back. Moritz screamed and fell to the ground. They dislodged the sword from his hand and bound them. He was rammed up against a tree. Moritz hit his head so hard, stars swam in his vision. His eyes fluttered and saw Ilse holding the sword to his neck.
"Ilse!" Moritz struggled against the ropes.
"Do not think that you can run from me, Captain Moritz" she said. "For I am Dread Pirate Ilse, the most feared pirate in the seven seas!" She stood there, terrible and wonderful, her windblown hair and dirty feet. She pressed the sword against his neck.
"I don't know what you're talking about" he spat. Her lip curled into a snarl.
"Don't lie to me! Cheaters never prosper. Haven't you heard that?" Moritz held back a laugh. He enjoyed their pirate games.
"You'll never get the treasure. It belongs to the king!"
"Ah ha. A loyalist. To the precious king. King's are foolish." Ilse cackled. "Lead me to your ship and you will go away unharmed.
"Never." Moritz's hands broke free from the ropes and knocked the sword form her hands. They both tumbled to the ground.
"No! You will not take me! Never! Never!" Ilse screamed. She was screaming and crying and kicking, trying to break herself from his grip.
"Ilse? Ilse!" She whimpered.
"I-I'm sorry" Ilse said. She stood up, brushing leaves from her shabby dress. "I have to go."
"Wait" He brushed his hand lightly over her cheek, wiping away a tear. She shivered at his touch.
"Pirates never cry." Ilse smiled.
"Dread Pirate Ilse never cries." Moritz chuckled. She placed a kiss on his cold cheek.
"Good bye, Captain Moritz", she said. He watched her disappear into the trees. Moritz held his cheek for a long time.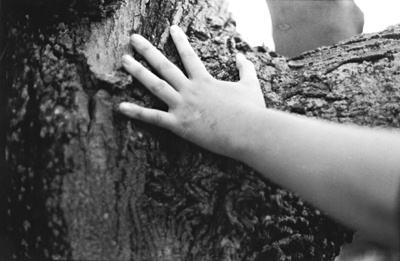 © Elana N., Marblehead, MA