Another Sherlock Story
February 14, 2014
"Yes, would you shut your mouth?" that was the voice of the notorious British detective, Sherlock Holmes. He was currently investigating a murder involving bullets tipped with blue paint and shot out of a revolver. The criminals were lined up in front of him and he carefully looked about them, studying each one of their characters.
"It's not a good idea to give people their full life stories right in front of them. You're supposed to be investigating a murder, not being a complete-" Sherlock waved Anderson away with the flick of his wrist.
"Go away, Anderson. You're lowering the I.Q. of the entire room." Anderson rolled his eyes and stepped back, letting the detective go on. Sherlock went from suspect to suspect, examining them shortly before moving on. He stopped at one and sighed.
"Oh, dear. I'm terribly sorry. It seems that your boyfriend is cheating on you. He's snogging your housemaid right now." The woman stared at him. He made a humph noise and moved on, his hands clasped tightly behind his back. That was the thing about Sherlock. He was very observant. He could give you your whole life story just by looking you over.
He paused at a man and stared at him for several minutes longer than the others.
"Your wrist is pulsing, indicating that you have strong carpus tendons. A revolver with a kick would be no problem for a man like you to shoot. There's a smidge of blue paint under your fingernails from painting the fence in your backyard because your wife just wouldn't stop yelling at you about it, would she? In order to release some of your anger you went out and shot the teenage girl across the street from you because in all of that anger she forgot to show up to babysit your seven year old son so you couldn't go out on the date and now the other teenage daughter was a witness and you couldn't have her running off to tell Mommy and Daddy now, could you? Oh no no, of course not! So you shot the whole family after finding out she already told and they were going to call the police. And throughout this whole time, you were still painting that bloody fence!" The man stopped and stared. The case was solved.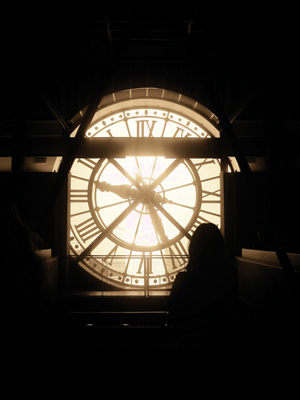 © Treza R., Kalispell, MT