The Heart is a Poplar Tree
January 26, 2021
"Teacher, what's that strange sound coming through the windows?"
"Close the curtains and don't ask no more questions, or I'll whoop you with these here nice new schoolbooks. I already wore out my switches from the poplar trees on you dimwitted rascals!"
"It's Jimmy Wells who is a dimwit—look at him, teacher, snoring on his shiny new desk like a lazy mosquito. Listen to him mutter and snore."
The lady teacher's face was purple at ten o' clock in the morning. That frog eyeball joke I'd played had been one prank too many. In school in Wind Willow, Mississippi, we didn't learn—we smoked sweet-fern cigars, spun tops, and scared the teacher by pulling water-snakes from our desks. Man, did we ever play pranks! Remember that time when we gilded the head of sleepy Jimmy Wells? Remember the time we got five-year-old Mancy Jacob to sit on the schoolhouse roof all day, so that our teacher would search for him and he'd throw swamp-water at her? Mancy got so scared that he wet his pants. Jimmy woke up with a start and yelled, "Teacher, whip Creed Washington! He put poor Mancy up on the roof. He's a prank-pulling, sneaky thing!"
It was 1870. When we played outside the schoolhouse, kicking an old leather sack full of beans, we kids laughed at the Yankee soldiers who strutted by like roosters, singing, "John Brown's Body" in their thirst-cracked voices. We'd call to them, and they'd whistle real friendly-like, or even hand us candy.
When the Sesech rode by on their horses, we children all raced for the schoolhouse and Teacher locked the doors. The Sesech soldiers had refused for five years to believe that General Lee surrendered, and they had secret meetings in the swamps at midnight. There was no telling what those rednecks might do—burn the schools and churches, rip up our family's huts, poison our water, or slice our throats. Those men were everywhere and they never forgot the slightest insult. When the kids whispered stories about the Sesech, I shrugged and said, "Aw, shut up! That's scare talk! Nobody could possibly do anythin' so mean and live."
Today, I was absently chewing tobacco in my dark back seat at school. Then I heard the strange sounds from the windows again. Clomping footsteps and voices. Could it be the Sesech? The sky was Mississippi summer blue, no signs of harm. I could ask Teacher if she knew of danger, but after that frog eyeball prank, I wasn't gonna push it with her.
When we got outside to recess, Jimmy Wells took me aside for the first time in my life. Suddenly, he looked so much older than twelve. His black brows arched sternly. "Creed," he said, "Creed Washington, you gotta promise not to tell a soul…"
I promised.
"Creed, I am cutting tracks to escape Wind Willow. I will walk through the woods and cross the river to Kansas, get a railroad job, and make money for my momma to come join me. I don't care what my daddy says, that we will never stop being slaves at heart and that we will never own land. Kansas is a whole new destiny, I heard the papers say. Momma and the young 'uns are poorly, and Daddy don't work much since he got snake-bite. They say in Kansas any man of any color can start him a farm. Face it, I'm the man of this family now, and I got a bigger place in this world than plucking a banjo and dancing for white people!"
Jimmy looked so fierce, so sincere, that I was terrified. Wasn't this the boy who fell asleep at the blackboard while solving six times six? One hard look confirmed it—he'd shared his plan only with me. He kept rambling in that crazy-headed way of his.
"I've been saving my strength by sleeping in school. I got a knapsack of belongings down in the swamps. This is my last day in school. I'm cutting out for Kansas, Creed—"
"You sure are a kidder, Jimmy Wells," I muttered. "What if we behead a turkey and lower it by a string through the schoolhouse roof? Won't Teacher be surprised?"
But Jimmy was already gone.
A thousand times I have regretted saying that. If only I could have stopped him! That moment is frozen forever against the Mississippi blue and poplar trees. Suddenly, my heart gave a dull thump, like a piece of stale bread hitting the floor.
It wasn't till three mornings later that Jimmy's family found him. Dead. The Sesech had got him. Hung from a poplar tree and drowned in the swamp. I can still see his sister's tear-stained eyes and the lonesome spot we buried him and the horror on his momma's face and the muttering people. Later, I sat in school, glassy-eyed and bewildered. I would not think the word lynch. One day, Jimmy was just some kid in school, and the next he was—he was—good Lord, never mind.
I never thought of pranks again. Couldn't. Didn't dare. I never did cry for Jimmy. My shock was too deep for tears.
Only thing the Sesech didn't get was Jimmy's sack of belongings. I discovered it when I visited that spot in the swamps. And I will carry it for him, cause he never got the chance. I will take his place. I'm cutting out for Kansas and freedom!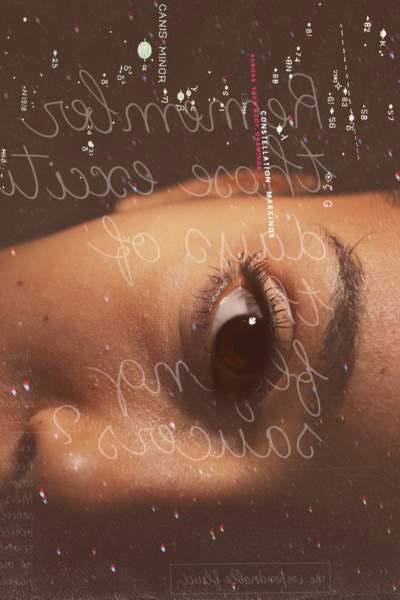 © Chloe Sheppard, Potton, England