Where the Sun doesn't Shine
May 2, 2021
Where the light doesn't shine:
SCENE 1: REPORTER – DARK STUDIO
Audrey:
(Talking into the reporters recording device)
Hello, my name is Audrey Fields, and this is my story. I was about to have my fourteenth birthday, the day our house was taken away. My dad lost his job. I'm honestly still in denial. I saw as friends and neighbor's houses were taken, I tried not to think about when we would be next.
Reporter:
How did you feel?
Audrey:
Terrible and helpless, I had watched as they took everything from me and my family. Not to mention, I was still mourning the loss of my friend, Christina.
Reporter:
Tell me, about this Christina...
Audrey:
Her name is Christina Elm. She was my everything, I went to her about all my problems, never recognizing she probably had problems too. However, it wasn't until I lost her, that I truly appreciated her friendship. I was a mess, but now, everything is fine because she is back.
Reporter:
(Leaning in interested)
What do you mean back?
Audrey:
Well, can you keep a secret...
Reporter:
(Fingers crossed behind back)
Sure,
Audrey:
I'm going to tell you a story only few know of. I am going to tell you about the Kingdom of Evander. The place where the sun doesn't shine.
(flashback)
(Voices: Audrey! / *Screams*/ Where am I?)
SCENE 2: KINGDOM OF EVANDER – THE WOODS
Christine:
(Can't be seen)
(Audrey walking through the woods)
Audrey, Audrey!
Audrey:
Wha? Where am I? Christine?
Christine:
Oh Good! You're awake!
Audrey:
What happened to you?
Christine:
I have been renewed, I have been taken in and crowned a ruler... here, in the kingdom of Evander.
Audrey:
(monologue)
After regaining my conscience Christine took me on a tour, it was dark, like the kind of place a villain would live. However, there was a slight warmth to it, kind of like a light, that can't be seen.
Christine:
Come on, I'm going to show you the palace, where I stay.
Audrey:
Is that candy?!
(CHRISTINE: yeah, over here)
(Preparing for another monologue, spotlight shines on Audrey)
I was torn, is my family looking for me, do I know how to get home, how did I even get here? I guess, I'll have to look for some answers, as for now... why not have a little fun?
(Runs after Christine)
SCENE 3: SECRETS OF THE PALACE – PALACE SCENE
Audrey:
So, what exactly is all this.
Christine:
We are in the Palace of Sparks. Where I, the crowned queen live. I was playing in the woods the other day, and I stumbled upon this portal that led me here. Then, the people took me in, and since I'm up to date on modern day things they thought I was some genius and crowned me queen!
Audrey:
Wait so you rule over this whole...
(Looks for the right word)
Place?
Chritine:
Exactly, and the weirdest thing is we can see anything in the real world we want too, but you can't see us! That is why I called out to you and brought you here!
Audrey:
This is so cool, and weird. Can we tell anyone?
Christine:
No! Only a few select people...
Audrey:
Now, it's not that I don't want to stay here forever, but how do we get home.
Christine:
I must stay here and watch over my people, but you can leave back through the gate. Here...
(Opens door to the outside gate)
Promise to come back? (AUDREY: promise)
SCENE 4: BACK IN MENTONE – IN THE CITY
Audrey:
(Monologue from behind curtain)
I don't know why, but I ran all the way home. However, I was shortly stopped by my other best friend, Bradely Pine!
(Curtain opens AUDREY runs into BRADELY on stage)
Bradely:
Audrey! You look tired, what happened?
Audrey:
Christine, she's alive!
Bradely:
(shocked)
What? Everyone thinks she is dead! We need to find the officer, Now.
Audrey:
(Grabs Bradely on the arm)
NO! She doesn't want to be found.
Bradely:
Why not, where is she anyways?
Audrey:
Can you keep a secret?
(Switch to monologue)
I told him everything, about the secret world, about Christine, and now I am going to take him there. The truth was, at the time none of us knew how much inspiration and happiness the portal could bring to the small town of Mentone, Alabama.
SCENE 5: BACK TO THE PORTAL – KINGDOME OF EVANDER
Audrey:
(monologue)
I wake up, next to Bradley, with a pounding headache.
Bradely:
(Rubbing temples)
What happened?
Audrey:
We made it, to Evander.
Christine:
(Walks in)
Oh! You're awake!
Bradely:
(Jumps up enthusiastically)
Christine! You're alive!!!
Christine:
Yep! I am, but I'm not going home. The real world is full of sadness, loss, disappointment. Here though, I rule over everything and all it takes is "I'm sorry" to solve a dispute, and people accept that!
Audrey:
We aren't going to make you come back, but we wanted to know if you could help us. The Magnolia family lost everything, and are struggling to even get food, can we bring them here, for a fresh start?
Christine:
Absolutely, they helped me when my family was in trouble, now it's my turn to help them. Now, let me give Bradely a grand tour.
SCENE 6: CHANGING THE WORLD:
Audrey:
(monologue)
Soon, lots of people were going in and out of the portal to Evander, it was an escape, from the harsh cruel realities of the real world. Now, the CCC corporation has created the National Park, De Soto, in Mentone. It has offered jobs to all the homeless and suffering people. The portal to Evander is gone now, and has moved to somewhere else, to be found when it is needed. It helped Christine, it helped me and Bradley, it helped everyone. Ifyou keep on believing in happiness, anything can happen.
THE END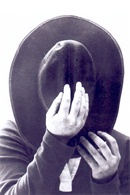 © Anonymous