The Princess nad the Knight
October 18, 2009
A short story



Once upon a time….never mind that's too cheesy. A long time ago, back when there were knights and castles and dragons, there lived a princess but she didn't live in a castle. At birth, the princess was dropped off at the home of Mr. and Mrs. Jacobs. The princess was cursed with the face of a troll. The family, who were prideful and vain, could not have a daughter as unattractive as their little princess. So they said "away with her!!"


Our story takes place 18 years later. However this young lady looks nothing like her baby self. Over the years she had grown into her face and is know the most beautiful women around. One day while the princess was getting bread for her husband's dinner later that night, she passed the high towered castle. The bravest knight at the castle noticed this attractive lady. And being the cocky b****** that he was, he walked straight up to her, took her hand, and brushed it slightly with his lips.



She tore her hand away quickly, but then looked closely into his eyes. She had the overwhelming urge to run away from him but she was a polite young lady so she stayed to make small talk.


"Ummm, I am truly sorry my Good Knight but I have a husband who would not like thee kissing my hand." And she gave him a slight smile. His lips twitched and she tried her hardest not to bolt.


"I am also sorry but I could not help notice your beauty my Lady. May I ask your name?"

"It is Ash…My parents like to call me Princess Ash but for what reason I do not…" Ash stopped in mid-sentence because the knight had grabbed her and was pulling her towards the impressive, grey castle. All of her questions went unanswered until they were in the massive throne room and were standing in front of the King and Queen.


"It is her Your Highness! Can you believe it! Our very own Princess Ashlity! Look at her beauty…now she can join our royal family again!" the bravest knight informed the King. The King and the Queen exchanged whispered words, nodded and looked at the knight and the peasant. The knight gave Ash an encouraging smile.


"We have made our decision. Knight, take her to the dungeon! And do not question our authority!" The king calmly told the knight. The knight paled, looked at Ash then regretfully pulled her toward the dungeon stairs.


"What are you doing!? Release me. I have done nothing wrong so why are they sending me to the dungeon? Please let me go, I need to go back home to my husband. You can't do this to me. Please, please…." Ash then started to sob and fight to her death. While struggling with the brave knight, Ash the beautiful was knocked down and she cracked her head on the stone floor. A vivid pool of red surrounded her head while the knight stared in horror at the sight. Ash's disappearance was never answered and her family and husband mourned her for 5 years and 2 days. May she rest in peace.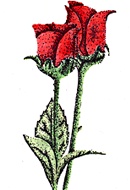 © Sarah M., Phoenix, AZ