Breed's Hill
November 15, 2009
"The weak are not the ones to whom defeat is brought upon, but to whom loss is otherwise unknown."

On Breed's Hill, the intense summer heat was not an ideal condition for encounters if, in addition, one takes into account our dismal lack of ammunition. General Gage uttered those inspiring words above to us before the battle on Breed's Hill last night. The battle was brutal, mainly because it was one of our first against the British army. Their army is the strongest on earth, so we needed every advantage that was presented to us. For example, General Gage led us to the top of Breed's Hill from where we had a brilliant view of the beach onto which the British unloaded its men. They came up the hill in organized lines, kept in rhythm by bright red drums that matched their striking uniforms.

Many of us wanted to back down and admit defeat, but General Gage made sure that we stayed atop the hill until the redcoats got within shooting distance. Even when the soldiers were within a good distance, we were ordered not to "fire until you see the whites of their eyes". Being so low on ammunition, we understood Gage's reasoning.

The British were coming up the hill and we were standing there, ready to die. How were we going to go up against the greatest army in the world with little ammunition and very few soldiers? I wondered what my wife was doing and I thought about what would happen if I was never to return home. The only reason I joined the continentals was to show my brother that I was tough enough to withstand being part of an army, if one could call it that. Children would have produced the same results if asked to fight the British atop a hill.

A moment later, I actually saw the whites in the enemy's cold, glaring eyes. For a moment, all I saw were eyeballs, white as flames, bobbing up and down, coming closer and closer to where we were stationed at the top of Breed's Hill. My ears suddenly perked up as I heard General Gage shout "fire". After a while, we ran so low on ammunition that we were forced to retreat.

Needless to say, we lost the battle. To our credit, however, we were able to hold up against their troops for a time before backing down. By itself, the feat sounds spectacular.

My fellows and I choose to remember the night of seventeen June, 1775. We have never experienced a victory quite like this.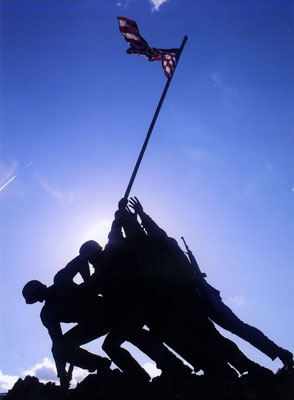 © James M., Glendale, AZ