Little Morning Star
June 27, 2010
"It's a girl," the old nurse proclaimed, "do you wish to keep her?" the old nurse asked, not bothering to disguise the question. Traditions within the wall held true that a boy could carry a name. The old nurse was expecting a usual answer from the land lord. The man looked to his wife who smiled and closed her eyes.
"Yes," his answer shocked the old nurse, "I want to keep the baby girl."
Years of work and punishment and schooling helped cover the look of surprise the old nurse felt. As calmly as she could the old nurse asked the next question, "What would you call her?"
The wife smiled on the bed and whispered so softly the old nurse strained to hear "Xiao-Xing is her name, my, our little morning star." The wife opened her arms weakly for the baby. She cradled her in her arms humming a soft melody. Then the wife glanced up at her husband and said "I love you." Tears were brimming in both the land lord's blue eyes and the wife's violet eyes just like her baby girl. Another soft whispered was heard from the wife, "I love you Xiao-Xing." After that the wife's eyes closed for the last time.
Xiao-Xing started crying and so did the landlord. The old nurse moved by emotion but didn't show it picked up baby Xiao-Xing silently and looked over the landlord who was now clutching his wife's limp hand, calling out her name continuously. After a time the land lord stood up slowly. He looked up at the old nurse holding Xiao-Xing, his eyes red from the tears newly shed, and held out his arms for the baby just like his wife had done. The old nurse's eyes soften and placed his baby girl in his arms now that the girl was silent. The landlord held his daughter close to his chest. Whispering something over and over again as he walked away. Only until he left did the old nurse allow herself to shed a tear on what the man had repeated "Don't worry Xiao-Xing, we'll see mama again someday. Don't worry daddy, will take care of you. I love you my little morning star."
The nurse's tears were not only for sadness, but of hope and happiness. Her tears were because the land lord and his daughter were different. Her tears were because they chose a different path, a path of mercy and life.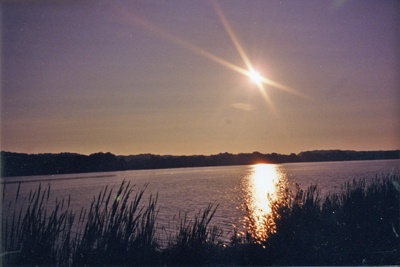 © Gabrielle C., Struthers, OH