Faithful And True
April 15, 2009
Not many things could match the fun I had going to the mall with my best friend. We were practically two of a kind and loved talking about anything and everything. We'd been sitting in the food court for nearly an hour, just talking. We were not prepared for the guy that walked up to our table and sat down. We looked up surprised. We had never been approached before and now, during our deep discussion, was not a good time.

"Hey girls," he said. Very charming. "I picked a good day to be here." My friend smiled shyly. He was well built, and very attractive, but I kept my friendliness at a limit.

"So are you girls single or should I keep my distance?" he asked flirtatiously.

"Single." my friend responded.

"Distance." I said. My friend looked at me confused.

"You have a boyfriend?" the guy questioned.

"No." I answered. Now he looked confused. So I explained, "I'm engaged." My friend had heard this a dozen times and rolled her eyes, and the guy looked even more confused.

"Engaged?" he said. I nodded to my friend.

"Talk to her," I told him, "I'm waiting for my future husband."

"Oh!" he said, nodding. "And what if I'm your future husband?" Was this guy for real? He was persistent, I'd give him that.

"Then I hope you appreciate that I'm waiting for you, and I hope you'll do the same for me." with that, I gave my friend "the look" and we got up to go. When we were a good distance away, she nudged my arm.

"I can't believe you did that! He was interested in you, and you had to go off like that!" she shook her head. "You're not going to get married for a long time. Why can't you bend a little?" That was something she might never understand. I looked at my ring. Whenever I was asked that question, I would ask myself how I would feel if my future husband didn't wait for me, as if I'm not worth waiting for. Some people call it weird, but I call it faithful. My friend would tell me there was nothing wrong with dating, and that I might find him that way. Even if I don't date, we'll find each other.

That night I thought again about what she said. "You're not going to get married for a long time. Why can't you bend a little?" I looked at my ring again. No, I couldn't bend. I whispered a vow, hoping he'd make the same.

"I will be faithful and true."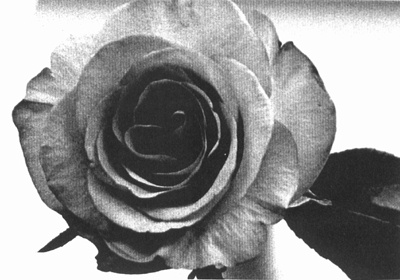 © Liza C., Seattle, WA