My High School Years
March 11, 2019
Chapter 1
Season 1 (Year 1994)
My board exams of 1994 are done and the results are out. My overall score is 98%, as a result of the hard work all the year round. I was qualified enough to study and pursue my career with science. I quickly took up science as my mainstream subject and of course, except Mathematics, I like to study about Physics, Chemistry and Biology.
On the stream selection day, there were five subjects and I was to select four. I took Physics, Chemistry, Biology and Computer Science. So, as usual, I selected the subjects I liked.
On 21st April, our session of Class XI started. In our class, we have the most popular flower boy, whose fan club comprises of 90% girls. I came to know that his name is 'Ankit'. He is really handsome with a thin, model like hot body, fit to be in modeling jeans or something (probably it has to be tore with a few bullets).
I was among the top students of our school. My overall class performance was good, and I am not absent for a single day. Being a girl, I wasn't girly at all, unlike Sweta who has around 5-6 suitors in and around class. Sweta and I used to be best friends, but we differed in a few things like I was good in studies while she was not. And lastly, I was pretty, while she was not J
My friends circle was quite good. During our teenage years, we didn't have Facebook or Whatsapp back in those days. We enjoyed listening to tape songs at tape players. We enjoyed visiting the houses of our friends, rather than the modern 21st Century. We used to give time, attention and love to our family and friends.
Our 11th Standard was the first year of our high school, that is Metropolitan High. We loved to go to school in spite of the friendship and rivalries. My years were passing smoothly and steadily, until I was yet to be prepared for another big setback.
(To be continued)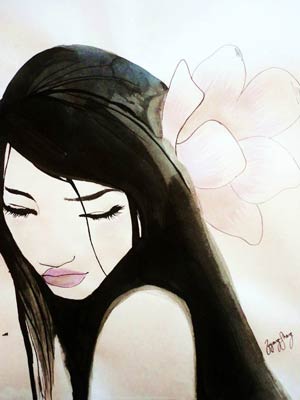 © Liyang Z., Mississauga