Do we Dare?
May 6, 2009
Do we Dare? Better yet, do I dare? Could I really skip choir and go be with someone everyone else disapproves of? What would they say?
'Abbey, you've lost your mind!' 'What were you thinking?!'
I'm thinking I want to…I want to go and not turn back on that road to nowhere. I want to see him, and against religion practically, I want to kiss him. I want him to hold me like he promised and let me believe he'd embrace me like this forever.
What would his friends say?
'Spencer, she's not even that hot!' 'Why are you still going out with her?' 'She shouldn't be here!'
I don't belong there, and maybe I should remember that, but I want them to like me. More then just Max trying to get his own fill…not that that wasn't enjoyable. (LoL) I wish Josh would like me, and talk in my presence. You never think people in small town are territorial until you meet them and they can't talk normally in front of you. But Spencer isn't like that. You know, we had our mess-ups and I realize that but—
Do we Dare? Try again at this little thing called 'Love'? He never stopped saying and even recently I've found myself drifting away with his words. They're what I wanted to hear, and I think he knows that. But what if it's just his way to get what he wants? Since boys are only after one thing, apparently. How am I supposed to get around the suspicion? Better yet, how do we get around everyone who doesn't like us together? His small town possi, and my religious family—
Do we Dare?

If he does, I do.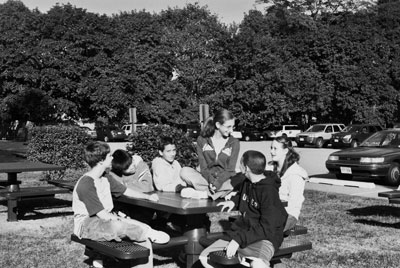 © Caitlin F., Pequannock, NJ