Stairway
October 19, 2009
I looked at the long steep pathway... The staircase seemed to lead me only into blindness and into the unstable, unknown...

I slowly took my step into the future...That holds my destiny. Each step I took the stairs made a creaking sound as if it was hiding something, a secret from my forbidden past.

Both my future and the past will become a mixuture and shall become the present. As I walked up the steps, answers of the past become answered...

I remember,I remember the unforgivable past now....

I stood on these very darkened steps that day waiting for my blood relative mom but someone took place of her and picked me up instead.

Someone took a fight with a two year old girl and stole someone who is not theres, on these very steps...That two year old girl is me.

I tried to hide it and forget it. I tried to regret it. For a while I did forget it intil now but let the truth be told that my mother is fake...For I have been kidnapped and tryed to forget the past...But the truth is, even if I try to forget it. It will haunt me for the rest of my life...

I have been living a lie. It's time to tell the unfortanate truth...I have been kidnapped by an unforgiving sole.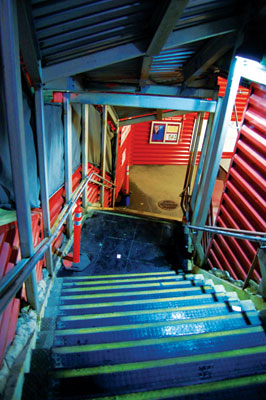 © Karen C., Holbrook, MA