God's Plan
November 17, 2009
Once there was a girl, named Sarah and she lived in a an old farm house. She always dreamed that she would find the reason why God wanted her to be adopted. You see she was adopted at the age 4 ½ and she never really could figure out why God wanted this to happen. She had everything she could ever dream of but something felt like it was missing. Her mother always told her that God wanted her to have a better life, but Sarah didn't feel this way. She felt that there was a very special reason, but she didn't know what the reason was.


One day Sarah met this boy named Luke. Luke loved to correct her spelling because he was really good at it and wanted to help her. Sarah didn't notice that Luke liked her because she liked another boy named Jake. Jake was a good friend to Sarah until she found out that he had a girlfriend. This upset Sarah very much and then after she never talked to the boy again. She was so upset about this that she would get mad at people if they teased her about this boy. Sarah quit seeing Jake and Luke after this, but she always wondered what would have happened if this turned out differently.


A year went by before Sarah saw Luke again. When Sarah saw him again she noticed that he liked her very much and she also noticed that she was being to like him too. At night Sarah would lie awake wondering if it was the right thing to like this boy. She wondered if God was teaching her something or telling her that she would learn the answer to all her answers.



Months later Sarah felt like she loved Luke and so she told him that. He wasn't sure if he loved her back but he was sure of one thing; he really liked her. Sarah find one answer to a question and that was he will understand and help me along the way. Sarah now knows that there is a special reason for Gods plan. Sarah also knew that the only way to find the answer is to have Luke help her.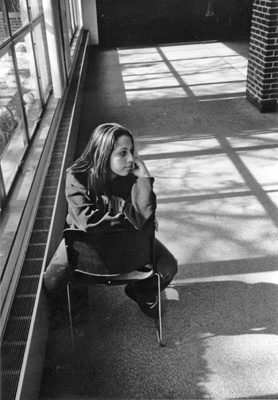 © Leighann E., Westport, MA