It's All A dream
January 2, 2010
Pacefulness. Happiness. Rest. You finally reach your well deserved rest after an agonizing bothersome. This is YOU time. You eyes shut and you doze...
When you wake, you're not in Kansas anymore. You are in a world where anything and everything happens. Little girls' calves are ripped into by a stray dog's sharp teeth. This is a world where the grandfather accompaining her does nothing.
In this world, two young destitute brothers, Eduardo and Miguel, are shot three times in the back for shop-lifting a pack of butts. And they thought they were close to freedom running down that side street at 1:48 in the morning.
You can find an old friend. You later watch them and your family parish in a "freak" fire.
In this world, you can do anything, but you have no control. Kill a man or love a girl. Feel so many thing. Salt in an open wound, the ground being pulled from underneath you,fire smoke running along the side of a street, beeing eaten alive, even your skin brushing up against that of a great white.

You feel sweat now. This is real. You are back from the horrid land called a dream.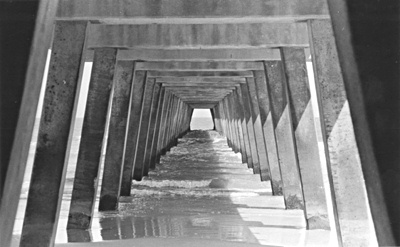 © Megan S., Marblehead, MA