The Lost Of My Child And Of My Boyrfriend
January 19, 2010
It all started the second of June 2008. I gave my body, my all to him. The last Prom of the year. Ryan was his name. I remember for the next week I was sick. I was in a bad mood. My best friend said I may be pregnant. But I told her it's not true. But I wasn't for sure myself. The next day I went to the Drug Store and got a pregnancy test. Actually I got 3 boxes of them! I went home and toke the tests. They all came out positive. My best friend and I looked at them for a moment or two. I felt

Photo credit: Christy S., Germantown, MAa tear. Then I looked at my stomach. I got out my cell phone and sent Ryan an text message saying "We have a problem, maybe a mistake! See me ASAP!"
I met Ryan later that day at the local diner. I told him what happened. I will never forget his face. He told he would be there. He was in shock. We sat still for a couple of minutes. I told him Kelly and he only knew about this and that's it. With only 23 days left of school I asked him not to tell anyone. And I know Kelly wouldn't tell anyone. The next thing to do was to tell my mother.
I went home and told my mom to sit in the living room. And so she did. I sat next to her. I told her what happened. She said she knew. She said she figured it out with me being sick and the way I as acting. But I knew she was pretty upset. What mother would not be upset!!
So Kelly and Ryan went to the doctors with me. The doctor said Congrats to me. And I was due March 15th 2009. Ryan's Mother Passed away on that day two years ago so he was upset that's the day I will be giving birth to his baby. Ryan said Kelly and I can pick out the name.
A couple weeks after, He was gone. Due to a drunk Driver, I lost my love, my boyfriend, My Childs father. I was now a single parent. I would raise this baby on my own. The next Month was hard for me. It was summer time. School was done. Now I will be going back to school in the fall knowing I will be a mother. A single Mother.
A couple months past and now I have a HUGE stomach, with a daughter (Yes I'm having a girl) to be born in a matter of two months. Kelly picked out her name. Elizabeth Taylor Turner. The baby nursery is done. I can't wait to have my daughter in my arms. I went to the doctors yesterday. She is already 5 pounds and 3 oz. I'm hoping she looks like her father.
9:45 am, after being in 5 hours of labor, she's here! She is now 6 pounds and 7 oz, 22 inches long. March 18th 2009 is the day I gave birth. She is everything I wanted in my baby girl. She's a spitting image of her father, and a full head of hair! She has my eyes though. I can't wait till I take her home. She is now mine! The only problem is she has a whole in her heart. Doctors say she won't make it long in life. I wish Ryan was here to see this.
I'm going to the grave site today with Little Elizabeth. I had some one take a picture of the first time I held her. It's now hanging up in my bedroom, her nursery and now sitting on the grave stone of her father. As he wished the godfather is his brother Matt, and of course the godmother is Kelly.
Mom has been out of town for the last past week. I sent her a picture of the baby and now she's going to meet her granddaughter today at 6pm. Mom loved her! Mom is actually taking the day off tomorrow so she can spend time with both of us.
She is now five months. I'm so happy she's still on earth. She's getting her 1st tooth! Only if Ryan was here to see his daughter grows up. I'm proud of my daughter she is staying strong and the hole In her heart is not stopping her!
Today is my daughters wake, The saddest day of my life. A whole in her heart toke her away from not only earth, But from me. Over eighteen hundred people came today. As I see my daughter lay in the little casket. She's wearing a little pink dress. Her teddy bear is lying right next to her. There's pictures f her family with her and herself in the Casket with her. I will miss my daughter.
Today I am at the cemetery. Today I am visiting both my daughter and boyfriend. Someday I will be buried next to them. When it's my turn to go to heaven. I miss them both oh so deeply. I lay a rose on both their stones. I wish they were here with me. I wish Ryan was Next to me, and I wish my daughter was in my arms. I will Never forget them!I look up in the sky and know they are both looking down on me.They Both are my angels. I love them both, Forever and Awlays.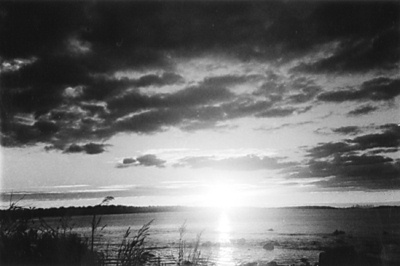 © Christy S., Germantown, MA