little girl
February 2, 2010
I watched from the park bench a little girl with her mother. The mother, dressed for a business meeting, was distracted by her Bluetooth in her ear and her Blackberry in her hand. I remember the girl all too well. She wore a plain, short, blue dress with long sleeves. Her legs were covered with white tights and on her feet were shiny black shoes, held on her feet by only one strap on each shoe. Her hair fell over her shoulders, long, curly, and dirty blond. Her cheeks were chubby and rosy red and her tiny hands would cover them every time she laughed. She laughed at everything, from a small dog running past her to a bee landing on a nearby flower. I'll never forget those bright, happy, huge eyes; they squinted when she giggled at something.

While her mother yapped into her ear piece and texted on her phone, the little girl spotted a blue butterfly fluttering in the air, slightly above her. She began to chase after it and I smiled as she struggled to run with her short legs. She was giggling with her arms stretched out, ready to seize the bug. I was so mesmerized by her enjoyment that I didn't notice where she was going. I blinked and studied the area. She was heading toward the street, busy with cars trying to hurry home from a long day at work and school. I stood up and called to her, "Little girl! Stop!" but she didn't hear me. The mother didn't hear my frantic shouts, so I started to run after the girl. I pushed myself to get there in time, my legs already starting to hurt. The girl's curls bounces as she stepped into the street. I screamed, but again, I was unnoticed.
Finally I had caught up with her and my fingers brushed against her back. Just as I stretched out my arm to swoop her up, a red minivan, going 50 mph, hit her. The force bent back my arm and pushed the child onto me and we both fell backwards into the side of the street. We laid there, my unharmed arm around her, and I was crying. I felt her warmth and her chest moving up and down with every breath. After a minute, she was still. Her breathing stopped and her body felt colder with every second. I ran my hand over her chest, trying to feel her heart pounding. I didn't and in a few seconds I heard the mother screaming and the driver of the minivan yelling at us, trying to get us to react. I closed my eyes and continued crying, tears racing down my face. I heard sirens and felt someone lift the girl out of my arm. I cried out, but she was gone. After a few more moments, I was lifted onto a gurney and wheeled into a small space. All I heard was sirens and screaming. All I hear now is giggles and screaming.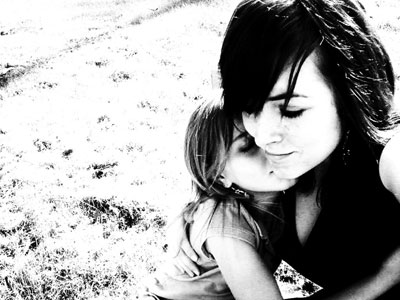 © Anna K., Portland, OR