Are You There?
March 2, 2010
The door closed behind the young man and I clumsily pulled the satin robe on. I knotted the strings tightly and listened as the thunderstorm continued outside. A crash of thunder startled me and I yelped. Streaks of lightening lit up the room for a while before letting it fall into darkness again.

Without thinking, I reached over and flicked over the lock on the door. Suddenly footsteps came bounding up the stairs. They paused at my door; I held my breath. Two quick knocks resonated on the wood and a guy laughed.

"Come on pretty lady. Let me show you a good time," the guy slurred and knocked again. I took in a deep breath and closed my eyes.

"Go away." Surprisingly, my voice sounded level and clear—while my stomach was turning in knots.

"Come on Rachael. Open up," a different guy said again and, this time, pounded against the door with more force.

"No," I answered. I heard one groan and the other started to grind his teeth together. They walked off and I let out a sigh of relief. Then, in a flash a bright light the door came down and I fell onto the bed in disbelief. I looked up at the shadowed figures in the door frame.

"Don't ever say no to me missy," the larger one growled and snatched up a piece of my hair. I cried out in anguish and the leaner one behind him chuckled under his breath. Throwing me on the bed, they started to unbutton their shirts. "We will teach you to never deny us."
~~~~~~~~~~~~~~~~~~~~~~~~~

After they left, I pulled the blankets up to my chin hoping to stop shivering. I squeezed my eyes shut and whimpered lowly. Very lightly, I brushed my finger tips against the purple and black splotches on my body; first my pelvis, then my stomach, next my chest and shoulders and finally I touched my face, wincing at the pain brought to me by these marks.

The violent shaking never ceased and tears started to trickle down my face. I choked out a sob and curled into a ball. For a few moments, I contemplated killing myself but I looked up to the roof and let a small smile come to my lips. Please work, I thought to myself.

"Are you there God? God help me. Please, help me. Get rid of this nightmare," I prayed quickly. I glanced at the window facing me. The storm outside raged on pelting the glass with rain. The wind howled and I cried harder. I only hoped that God, wherever He was, heard me.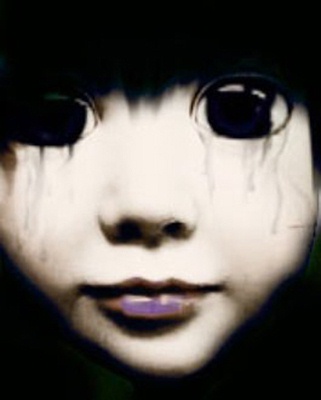 © Stephanie C., Gaithersburg, MD