A Silent Struggle
March 15, 2010
In my fifteen years of living, nothing has ever gone right. Okay, maybe a few things. The summer I had turned seven was the best summer of my life. I think back now wishing that someone had told me that happiness comes and goes as frequently as a sudden gust of wind. It picks things up, rustles them up a bit, then puts them back on the ground, sometimes all askew.

That summer was the summer I spent sleeping under the stars and listening to the midnight crickets with my two younger sisters, Jossie, and Michelle. As summer came and went and Thanksgiving rolled around, the atmosphere in my grandparents house changed. It was suddenly tense and the frustration stuck to everything like humidity.

Me, my sisters and my parents lived on a trailer on my grandparent's property a few yards from the house. Sometimes, on those humid thick nights, I would hear my grandparents and my parents fighting. Once I heard glass shatter. I remember quickly closing my eyes and pulling the covers over my ears.
Somehow I thought that everything would end and that the night would once again be still and quiet. If only that was the case. I kept telling myself that maybe, just maybe, things would get better. That we would move out of this trailer and get a home. Eventually we did.
We moved into a cozy, two bedroom house about an hour from the dreaded trailer. Too bad my sisters and I never got a Christmas in that house.
As I turned eight at the beginning of January and Summer rolled around, there was once again an amazing summer. Sleeping in the backyard, racing my friends up and down the street, playing with my dogs; it was all so amazing. What was even more amazing, was that my family was happy.
Waking up the sound of the morning crickets just being drifted away, I climb out of my bed. 'Just another day,' I tell myself as I hurry to the bathroom. I step on a stool and eagerly brush my teeth in a rush to get the last of the good cereal. I don't know why, but I always brushed my teeth before eating.
Triumphant with my winnings, I sit down at the dining room table just as I here our home phone ring.
"Hello?" I say.
"Hey sweet heart, it's grandma and grandpa!" My grandmother's voice familiar at the other end.
"Hey! Do you want to talk to one of my parents? They're still asleep," I spit out the request.
"Yes honey, thank you," She says.
I hurriedly run the phone to my sleeping parents, tell them who it is, then run back to the morning table to relish in my treasure of cereal.
I hear some voices rise; something that turned out to be a regular thing when you talked to either of my grandparents.
My mother comes out of her room in a huff. "Pack your bags and wake your sisters up honey," her voice catches as she tells me my sisters and I are going to go to my grandparent's house for the summer.

Somehow, I sense that something is wrong. I think back to the humidity thick frustration at the old trailer...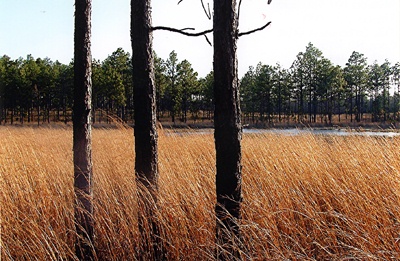 © Mikaela M., Cary, NC