A Silent Struggle [p.2]
March 30, 2010
Sadly enough, that was the last memory of happiness for a long time, no matter how brief it was. That, also, was one of the last times I saw my mother.

My sisters and I commenced with packing our small bags with stuffed animals, our favorite ripped jeans, and too-big tee shirts and pajamas. After the rush to pack, my dad drove us to the park down the street where we waited with me in the front seat, feet dangling off the edge.

"Daddy," I look over at him. He grips the stearing wheel so tight I could have sworn his knuckles would pop out of his skin. "Can we go play on the swings?"

I destinctly remember him looking at the stearing wheel, then at me. His eyes hid something; fear? "Of course honey. Be careful," He flashes -or attempts to- his best smile.

"Thank you!" I unbuckle my seat belt and lean over and peck him on the cheek. Then I climb into the back seat and unbuckle my sisters. Oh how young the were.

With my sisters and I bounding through the short, green grass and my dad leaning up against the hood of the car watching, we raced to the old swing set.

"Daddy!" my youngest sister, Jossie yells "come push us pweez!" she says. His only answer is a smile as he walks toward us.

"How high?" he asks.

"Soaring! I wanna be a boird one day daddy. I wanna fly and and and...fly!" Jossie exclaims as I sit in my swing and watch in amazement.

You know, when a father says "my family keeps me young," he isn't lying. Imagine frolicking in the late afternoon sun with kids hustling and bustling about you with daisies in their hair and grass stains on their pants. Then suddenly imagine all that being ripped from your helpless hands. How old would you feel then? Think about the agony that would tear through your being as you watched as they were taken for an amount of time you could never know.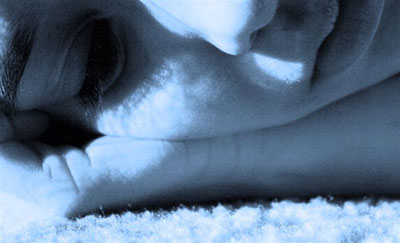 © Paula B., Katy, TX