A Part of Me
April 2, 2010
The rage in the chestnut eyes that looked back at me was evident, a sizzling amber that glowed angrily into my own eyes, as they gazed with a sharp intensity. A rage familiar to me, yet so unfamiliar. This rage shocked me as I looked into my daughter's eyes, anger I had been unaware could sizzle with such strength in someone I thought I knew best.
My daughter's speech, spoken with four edges of sharpness, was a poison that hit me with a blinding strength and cut somewhere inside, a poison that was slurred but barred with iron potency. Ignoring the sudden dampness of my own cheeks, I felt my mouth pull into a wince as I felt something break inside me, as the words of hatred aimed at me – by my own daughter, my own pride after all the years of care and love – settled in, melting through my pores and into the trust that had built between us over the years, and burned the it into nothing but a pile of meaningless dust and ashes.
Eyes still sprinkled with hatred for me, her own mother. As she yelled, my heart decomposed into a puddle on the floor, invisible but very much there.
"What is wrong with you?" she yells.
I don't know, sweetheart.
"What kind of a mother are you?" she says.
The kind that raised you into a strong woman.
"How could you ruin my life?" she asks.
I composed your life, sweetie.
"I hate you." she screams.
I love you.
And suddenly, in one stream of light that flashed in front of my eyes, memories flew into me.
Cradling a child in my arms, a nest-like haven for the small creature nestled comfortably into my breast. I felt my cheeks dampen and drip, my eyes brimming with wetness, the world swimming in front of me. My heart was a beacon of joy, the sensation of life suddenly new and fresh to me, like freshly brewed coffee on Saturday noon. Four words were the meaning of everything to me at that moment, I am a mother.
She rushed into my arms, and I held her close, the beat of her heart a hummingbird against mine. Her smile was like looking into the spring sun after a day polluted with clouds, and her spirits uplifted mine. Throwing her small backpack onto the closest chair, she settled into my welcoming lap, and began to tell me about her day.
Clasping shut the lock on her necklace, I let the small beads of the ornament melt into her shoulder blades, let them settle into place. The pendant that hung from the necklace rested on her heart, and my eyes drifted towards hers. Her chestnuts smiled back at me, and her dress – a choice we had picked out together – waltzed around her figure effortlessly, the silk and velvet cloth hugging her form beautifully. A tear stood at the bay of my eye, a blink away from falling down my cheek, as I looked at my daughter, the most beautiful young woman I had ever seen.
The memories died as soon as they had come, deflated and rendered back into the black hole they had escaped from after all these years. I wanted to talk to her, tell her I was sorry, that I loved her. My eyes fluttered open, and danced around, searching for the familiar face of my daughter. Nothing. I turned, and took two steps forward, reaching out, as if her essence might still be present. Nothing. My legs crumpled out from under me, and I felt myself ease onto the floor. Falling, falling, falling. The linoleum tiles cold against my bare cheek, my hair sprawled untidily around my head and face, the tears splattering onto the ground and creating rivers of sadness, I felt an overwhelming feeling. Not of grief or sorrow, no. Too late for that. Not of anger, either. Anger was useless. But of a hopelessness and helplessness so strong that it killed me.
I felt not as though I had lost my daughter. But as though I lost a true friend, a part of me.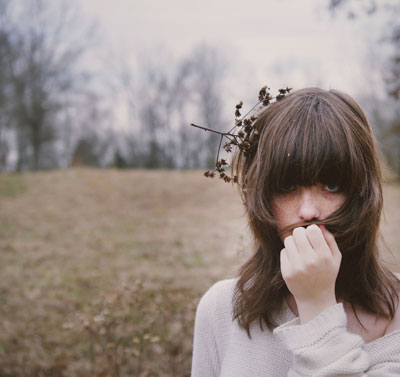 © Alex D., Russellville, AR