The Thud Thud Of The Drum
April 19, 2010
The thud thud of the drum, the steady beat of the clappers making the sound of running horses. Then the shakers, the soft lyre. All combined.
Music.

Passion.

Life.

The voice breaks in. It quickens. Fierce feelings burst through.

I'm spinning now. My bare feet hit the cement, more and more quickly. My arms, they move as well. Above my head they twist. My heart beats with the drums. It is in tune with the rest of the commotion around me. My hips sway and my feet hit the ground in a quick pattern. The music is a part of me. It makes up what I am. Without the music, I wouldn't be who I am. I twist. I'm flying. The air is hot about my face. I'm breathing hard now. I'm full of life. There's life all around me. And they're around me as well, the people. They watch. They always watch.

It's dark now. I still dance. Power surges through my whole body. I dance through life, slowly sometimes, and then faster, until all I can feel is the air under my feet and arms and the music twisting and turning with the rest of my body. I'm more graceful than the swan, more beautiful than the peacock. When I move, little bells around my ankles tinkle their praise of my movements. I have more passion and power than the strongest storm. But only when I dance do I have these qualities. I sweep across the ground through the air. I'm dancing in all that open space. I take it all up. It's mine when I let the music take me into its hand. I play with it, and make it understand my thoughts. We are one.

They clap. They always clap. Then I hear the sound of metal against pavement as coins fall at my feet, but I do not notice. I ignore them. I don't dance for this. I dance to forget. To forget reality the way it really is. I forget my hunger when I dance. I tend to forget everything that is not beautiful. All I know when I am near music and am dancing is that I'm still alive. I have life when I dance. When the rhythm of the drums speeds through me and finds my heart, they beat together. It reminds me that my heart still beats; that I'm not dead; that I am still alive.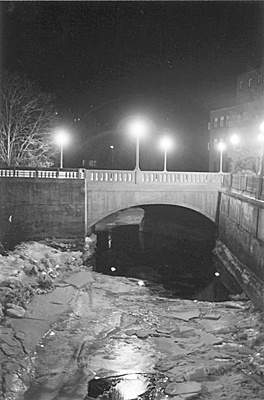 © Peter G., Glenburn, ME