Trapped
April 30, 2010
The door slammed, leaving me alone in the dark. I cried and hugged myself. I knocked at the bottom of the door, "Can I have a drink?"
"No!" he screamed, "Can't you just shut up like your supposed to?"
I sat in the corner, thinking about what he said. Finally, I decided to get up. I opened the window quietly and crawled out it. I looked around at the night sky, then I slowly slid down the roof and jumped off the edge. I twisted my ankle slightly, but I ran for my freedom. I managed to make it a couple blocks away, when a police officer spotted me.
"What are you doing out here at this time of night?" he shouted, grabbing my arm.
"Let go!" I screamed and took off running faster. Then he jumped in his car and drove beside me.
"Listen, whatever it is, I can fix it." he called softly.
"No you can't!" I screamed, "You can't fix a family where the child isn't wanted!" Tears rolled down my cheeks as I ran. He couldn't understand.
"Do the hit you?" he asked.
"No, they lock me in my room, they tell me to shut up and stay there like a good girl." I sobbed.
"Do they do it when your in trouble, or all the time?"
"Every night," I whispered.
"We can take you away from that, put you in a new home." he told me.
"Okay..." I stopped running and got in the car.
"Would you like some ice cream?" he asked.
"Sure," I replied smiling.
Then I woke up, to the sound of screams. I heard something hit the wall and break. I knocked on my door, "Daddy? Can I come out now?"
"Shut up!" he screamed, and I heard another glass break against the wall.I rubbed the wall, wishing for a window. Praying for an escape.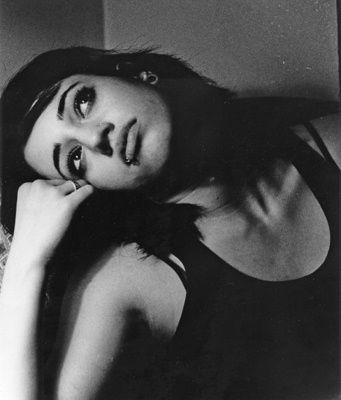 © Jessica B., Bethesda, MD