One More Mood
April 29, 2010
It's a sunny day out. Why? I thought that when you were depressed, the weather magically turned sad, rainy, and gloomy. Mother Nature's little sliver of help I guess. I dunno. How does rain help? Maybe it makes you feel more in-place with the world. Maybe not.


I finish my 5-second walk from the school entrance to the car. My mom greets me with a smile and the normal "mom-questions". I respond, like I always do. She knew that I wasn't completely happy, but it was normal. After all, I'm just a normal 14 year old teenager, right? Tired and stressed from schoolwork and quizzes, all that stuff. I remember the day I came home completely happy, having been pumped up with listening to my favorite upbeat pop music. She immediately thought that something was wrong when I was hyper, and not depressed. I found it hilarious at the time. Now I don't. Why? I dunno. Maybe because of my mood. Let's find music from my iPod that fits my mood right now. My 287 songs on my iPod contain every single one of my 287 moods. Maybe there'll be a 288th mood. In due time, perhaps.


Why am I so depressed? I ponder that question as I took the 20-second trip from the car to the house. I have absolutely no idea. Why? I dunno. I say that a lot. Then right after I say, "I dunno," I come up with a solution. Every time. Well, almost every time. Back on topic. Why am I so depressed? I absentmindedly answered my mom's questions while walking up the steps. I smile and nod as she opens the door, saying something. I smiled my famous bright smile, with my mouth forming the bottom of my chin almost into a triangular point, but still being pretty. With my lips pushing up my pale, dry, rosy, and chubby cheeks to push my eyes into almond shapes with a little crescent moon resemblance, especially towards the edge of my eyes. My famous, bright, eye-smile, full of life and energy. The main source of my happiness, my friends, my admirers. Maybe not my true friends. They know that the smile isn't the only thing that makes me, well, me. And no, I am not chubby in general, nor am I sickly pale. I just happen to be critical of myself. But from a neutral view I'm rather skinny, but not really skinny. Do you know what I mean? And I'm kind of tan too, it's just that I get sick easily. I have no idea why.


Oops. There goes a valuable 30, 40, 90 seconds of wondering why I'm depressed. Hey look, I'm in my room now. It's so sunny. Too sunny. Way too sunny. I close the blinds and stuff the pillows in the area above the window where there were no blinds. It still seeped through the little cracks in the blinds, through the little, microscopic holes in the cloth. The sun was still trying to grab me in its warmth. No. I need to know why I'm depressed. Why?


Maybe a song will help. Lets look through my 287 mood choices. Happy ones? Nope. Bubbly? Nope. Fun? Nope. Cute? Nope. Romantic? Nope. Heartbroken? nope. Wow, 42 songs left. Hmm, I'm probably not in the need for pump-up songs, or soothing songs, or inspiring songs. Hey, 3 songs left. Song one? Too depressing, it didn't exactly match my depressed mood. I'm not suicidal. Song two? Yea, life doesn't make sense right now but I don't feel like looking through all the answers that do and don't exist. Song three? Oops. Song three is one of those "I'm gonna be okay!" songs. Definitely not me right now.


I look at the windows again before I close my eyes. I get up and walk to the windows, and with one, two, five flourishes I uncover the sun and it's splendor, and immediately became enveloped in its warmth. Can't think, must think, can't think. It's why I like winter better - I can think. My mind isn't hypnotized by the hazy warmth of the sun's rays.


You know what? I think I need a 288th mood.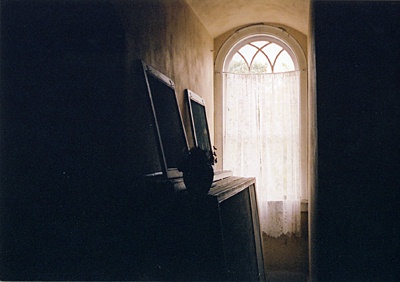 © Kandi B., Vacherie, LA