Delicate Petals for Delicate Minds
May 8, 2010
Her big brown eyes shifted from left to right, looking for something to fix their gaze on. Never before had she seen such beauty…and despised it. Standing on the ledge, leaning over the balcony, the garden of roses seemed more like a garden of thorns.
Unable to see past the sharp unfriendly edges, the rose petals might as well have been non-existent. With a sigh of both boredom and utter disappointment, she slowly dragged herself back inside. She started each day same as the last, peering out her balcony to watch newcomers delight themselves in the city's reserved park and rose garden. But day after day, their elegance and sleek form grew all the duller until she was almost disgusted. Disgusted to see people so easily fooled and ensnared by the lies, that they neglected the features that followed. And these thoughts went beyond mere flowers; they expanded much farther and deeper than this. She wanted more, something else out there. She searched for beauty, for simplicity, for purity. And she found that beauty, that simplicity, that wholeness she had been yearning for.
She found it all in one tree, a cherry blossom tree. It stood alone on the edge of a grassy cliff; its blossoms flying in the wind before landing atop of the oceans foamy surface. Its simple pink flowers glistened and fluttered by the setting sun's rays that provided a view much more natural and rare than concrete paths and signs and tourists wandering about aimlessly. Yes, here she acquired the peace and serenity she longed for. It was here where quiet and loneliness were welcomed, where beauty had no "catch" or "hidden dangers". Here her delicate mind could rest among delicate petals; here she saw true beauty existing because of her true creator.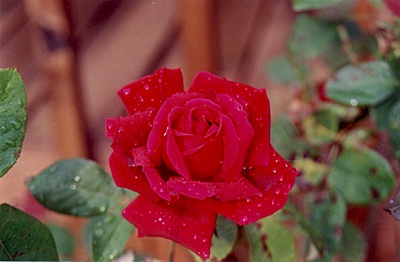 © Jami U., W. Hempstead, NY